A country situated on the crossroads of Asia and Europe, with its natives literally travelling between the two continents on a daily basis, has to have an intriguing history of wars, victories, sacrifices, reigns, and the evolution of its people and the place itself. The museums in Turkey are a great place to learn about its history and see well-preserved artefacts and collections. A visit to a museum makes it easy for tourists to relate to the traditions and culture of a place they are vacationing in.
Museums In Turkey: An Introduction To The Turkish Heritage
Along with its forts, mountains, beaches, and cuisine, Turkey is renowned for its intriguing museums. These museums tell the tale of different sultans, the amalgamation of Turkish and Islamic traditions, the significance of churches and much more. One of the things that shouldn't be missed while visiting museums in Turkey is the whirling dervish shows that uplift one's mind and soul.
Ephesus Archaeological Museum
Museum Of Turkish And Islamic Arts
Museum Of Illusions, Istanbul
Beyazid II Kulliyesi Health Museum
Topkapi Palace Museum
Galata Mevlevi House
Mevlana Museum
Hatay Archeology Museum
Goreme Open Air Museum
Key Museum
1. Ephesus Archaeological Museum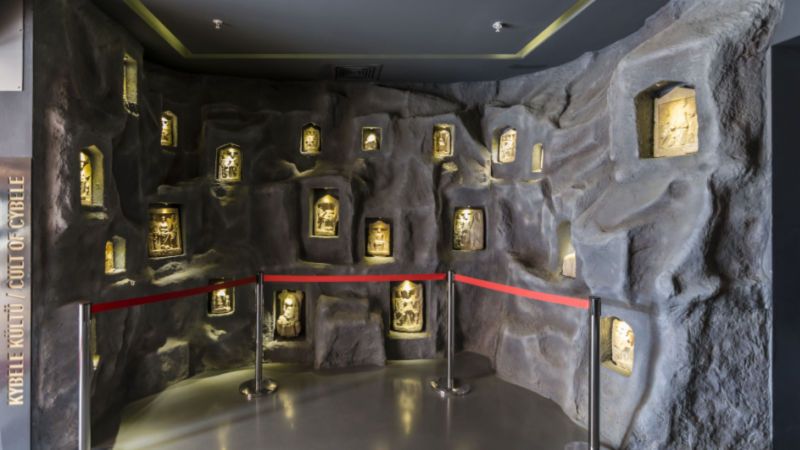 The museum in Turkey showcases around 50,000 artefacts, from the Miken, Archaic, Roman, Byzantine, and Turk periods, like the ancient city, the Temple of Artemis, the Basilica of St. John, and the fortress on Ayasuluk Hill etc.  This modest but intriguing institution has nine main rooms in the archaeological section, devoted to the findings from the nymphaeum of Ephesus, the terrace houses of this city, ancient coins, the presentation of Ephesus through the ages, stone artefacts, and so much more.
The museum has a gift shop where visitors may purchase interesting keepsakes for friends and family, as well as a café where they can unwind, take a breather, and sip coffee.
Location: Atatürk Mah, Uğur Mumcu Sevgi Yolu No: 26, 35920 Selçuk/İzmir, Turkey
Timings: During the summer: April—October, 08:00 a.m. - 6:30 p.m. During winter: November—March, 8:30 a.m. - 5:30 p.m.
2. Museum Of Turkish And Islamic Arts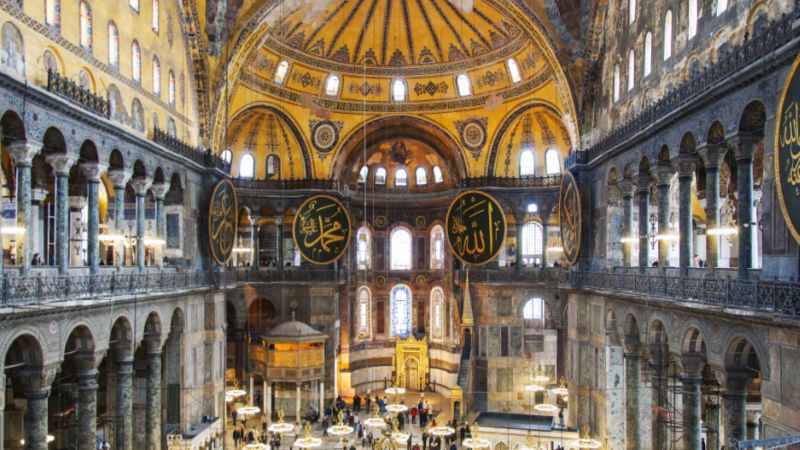 It is said to be the first museum to include works by Turkish and Islamic art works together. This museum in Turkey is famous for having the world's best rug collection; some as old as 13th century Seljuk carpets that cannot be found elsewhere. Some of the precious artefacts which are exhibited, other than the rugs are made of glassware, stone, terracotta, metal, and ceramic. The most significant pieces from this period, like those in Topkapi Palace, are displayed in the Holy Relics of the museum. Other priceless objects on display at the museum include wall paintings taken from Abbasid palaces, ceramics from Raqqa, woodwork, and stonework from the early Islamic, Seljuk, and Ottoman periods.
Location: Binbirdirek Mah.Atmeydani Sok. Ibrahim Pasa Sarayi No:46 34122 Istanbul
Timings: 09:00 a.m. - 6:30 p.m.
3. Museum Of Illusions, Istanbul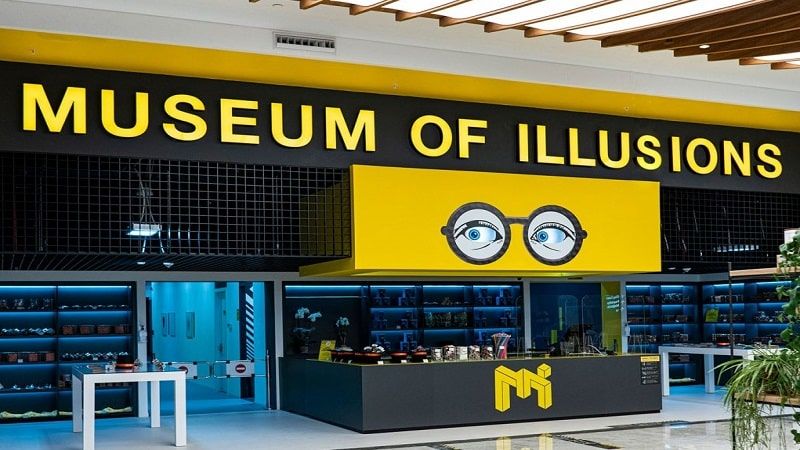 This museum is a place that will turn your world upside down! It is nothing less than an adventure to visit this museum. A perfect place to learn new things and have fun with your loved ones. An illusion created by the Vortex Tunnel, rotation in an upside-down room, a zero gravity room, a collection of various holograms, and so much more is what one can expect while planning a visit to this splendid museum. It is definitely a unique museum to be found anywhere, which makes it one of the coolest attractions in Istanbul.
The Museum of Illusions in Turkey also comes with a smart playroom for people of all ages to participate in activities that help stimulate cognitive thinking and strategy-building skills. There are a variety of puzzles, brain teasers, building blocks, impossible knots, mathematical games, etc., available to engage one's mind. The museum also has a smart shop that sells various activities, games, and toys that would make people smarter.
Location: Narmanli Han, Istiklal Cd. No:180, 34421, Beyoğlu / Istanbul, Turkey
Timings: Sunday - Thursday: 11.00 a.m. - 08.00 p.m. On Friday and Saturday, 11.00 a.m. - 09.00 p.m.
Suggested Read: Best Safaris In Turkey: An Escapade of a Lifetime
4. Beyazid II Kulliyesi Health Museum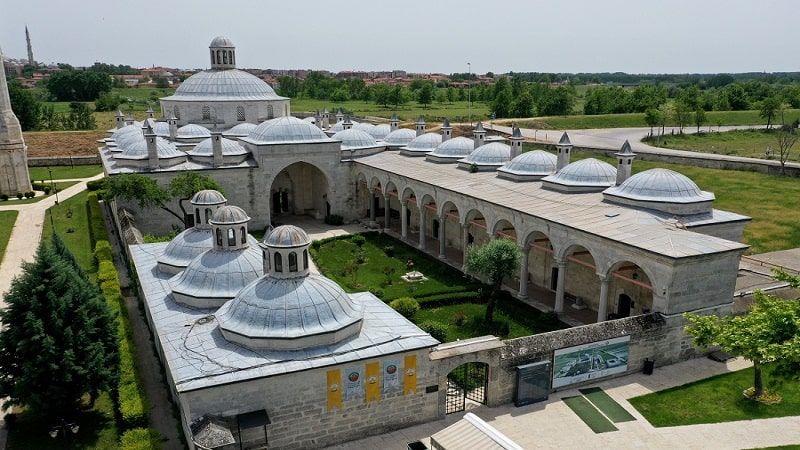 It is one of the most fascinating museums in Turkey, a home of miniatures and sculptures explaining various forms of healing from the 15th century, especially for mental disorders using music, water sounds, and scents. The visitors can also hear the music that was used in therapy at the time. It continues to be the only museum of its kind in Turkey and offers visitors a variety of useful information on how medicine and medical services have changed over time, from the Ottoman era. Visiting such a unique museum must be on your list of things to do in Turkey.
Location: Yeniimaret, 22000 Edirne Merkez/Edirne, Turkey
Timings: 10:00 a.m. - 07:00 p.m.
5. Topkapi Palace Museum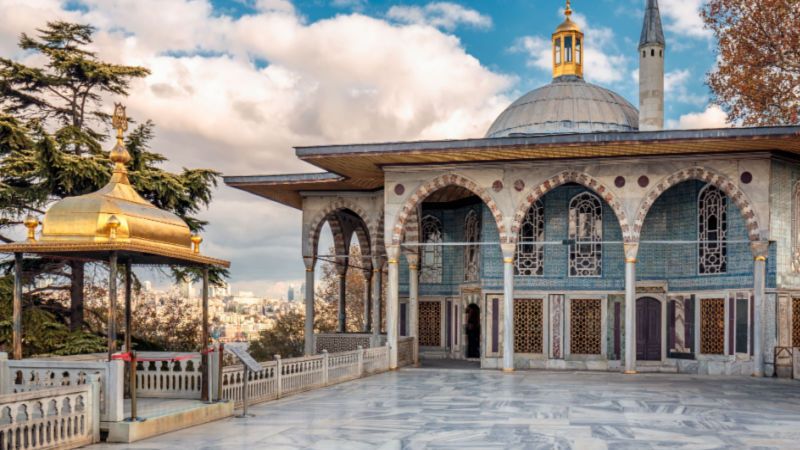 From serving as the main residence and administrative headquarters of the Ottoman sultans to becoming a prominent landmark, Topkapi Palace Museum is one of the most famous museums in Turkey. Hence, it was a palace, hence, a large area with courtyards, buildings, and gardens; and just so much more. The ornate structure in the cobbled square outside the museum is something that will get your attention even before you enter the Imperial Gate. With a large collection of porcelain, robes, weapons, Ottoman miniatures, and many other things, the Topkapi Palace Museum holds the history of many fascinating sultans who lived there.
Location: Cankurtaran Mh., 34122 Fatih / Istanbul
Timings: 09:00 a.m. - 06:00 p.m.
Suggested Read: Parks In Istanbul: From Basking In the Sun To Wooing In The Lush Serenity
6. Galata Mevlevi House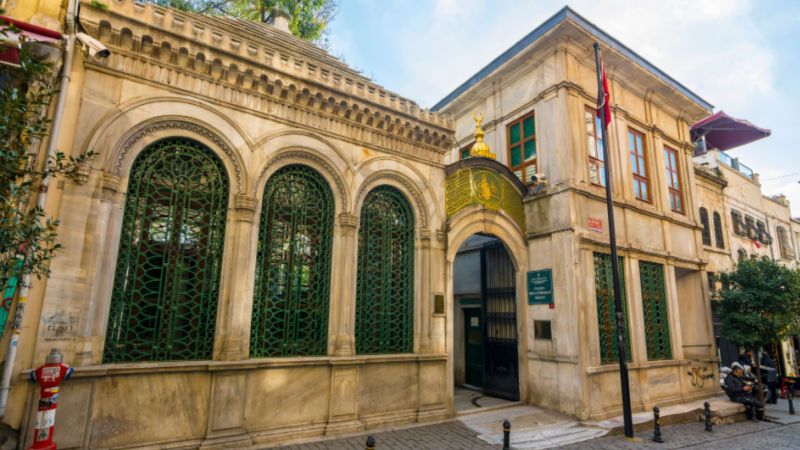 First opened to visitors as the Divan Literature Museum, this place has a charm of its own. A courtyard that contrasts sharply with the European and stone masonry architecture of Beyoglu, an Ottoman-style timber building known as semahane, the shrine, and the fountain are some of the interesting things that tourists will encounter after entering the museum. This splendid museum in Turkey offers an insight into the culture, music, and traditions of the Mevlevi Sufi Islam sect. Other than exhibiting Sufi artefacts like clothing, turbans, and ceremonial accessories, as well as traditional musical instruments, the museum is also the Whirling Dervish Center in Istanbul.
Location: Galip Dede Cad. No:15, Tünel,34220.
Timings: Tuesday - Sunday: 09:00 a.m. - 08:00 p.m.
Suggested Read: Theme Parks in Istanbul Where You can Unleash Your Inner Child
7. Mevlana Museum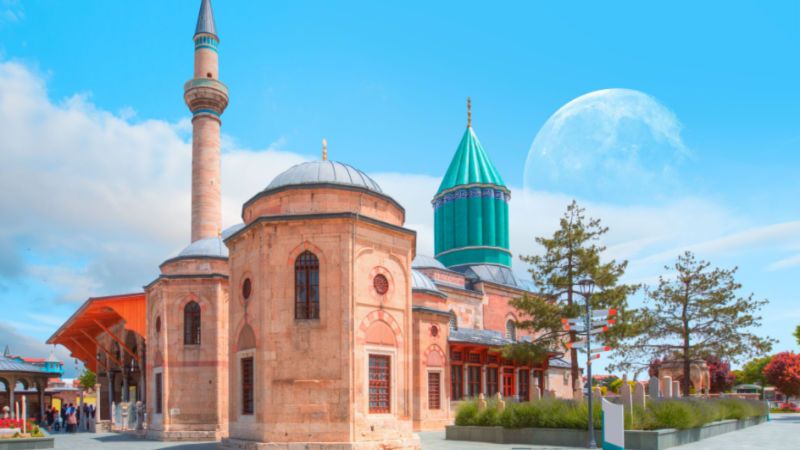 One of the charming places to visit in Turkey is the museum with the distinctive green conical dome above the tomb. The museum showcases valuable carpets, metal and wooden objects, and books, including a precious Quran. There is a beautiful courtyard with a marble fountain and a library, which displays a collection of 1700 manuscripts and 500 books. There are information boards at different places in the museum for people who are looking for a deeper understanding of Sufism's history and culture. There is a wonderful addition of whirling dervish performances in the rose garden of this beautiful museum in Turkey.
Location: Aziziye Mah., Mevlana Caddesi No: 1, Konya
Timings: 09:00 a.m. - 6.30 p.m.
8. Hatay Archeology Museum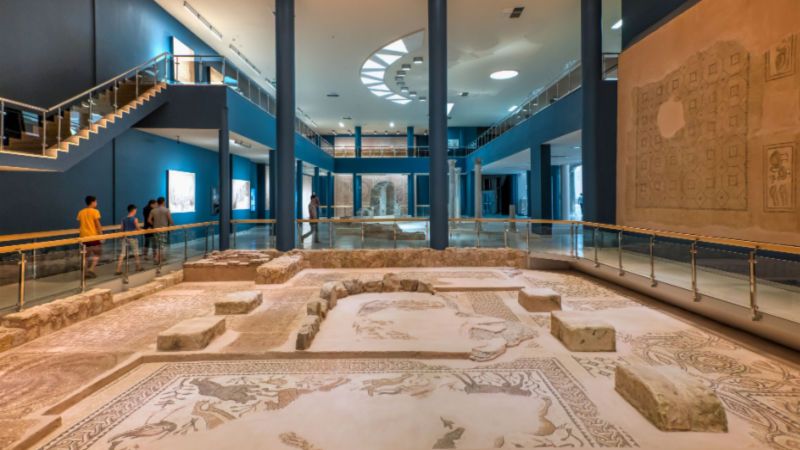 This colossal museum has 19 halls with some highlight pieces like a 2nd century full-body mosaic of Oceanus and Thetis; a 3rd century buffet mosaic depicting dishes of chicken, fish, eggs, and bread; the black fisherman; an obese infant Hercules strangling two snakes; and so many more such pieces. Apart from the mosaics, this delightful museum in Turkey also displays artefacts restored from various burial mounds in the area, like a Hittite mound near Dörtyol, and a Paleolithic-era cave called Üçağızlı Mağarası near Samandağ. A marvelously carved marble tomb from the 3rd century is exhibited with an unfinished reclining figure on the lid known as the Antakya Sarcophagus.
Location: Küçükdalyan, Antakya Reyhanlı Yolu No:117, 31120 Antakya/Hatay, Turkey
Timings: During summer: April — October, 09:00 a.m. - 6:30 p.m. During winter: November — March, 8:00 a.m. - 4:30 p.m.
Suggested Read: Islands In Turkey: The Golden Turkish Coasts To Relax Your Soul
9. Goreme Open Air Museum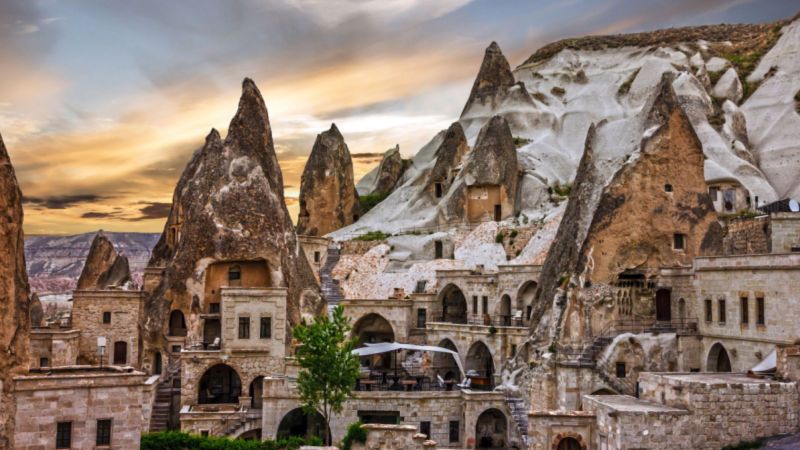 This wonderful cluster of monastic Byzantine artistry, with its rock-cut churches, chapels, and monasteries, is one of the best museums in Turkey. It has to be the very first place while visiting Cappadocia; the churches have beautiful wall paintings called frescoes whose colours still retain all of their original freshness. A member of the UNESCO World Heritage List since 1984, this museum consists of 11 refectories, each related to a specific church. These churches and monasteries preserve many inspiring stories engraved on the rocks by St. Basil and thousands of monks. There are many churches within this museum, like Goreme Open Air Museum-Nuns and Monks Monastery, St. Basil Chapel, Apple Church, St. Barbara Chapel, Snake Church, Pantry, Kitchen and Dining Hall Sections, Dark Church, St. Catherine Chapel, Sandals Church, and Buckle Church.
Location: 50180 Göreme/Nevşehir Merkez/Nevşehir, Turkey
Timings: 09:00 a.m. - 05:00 p.m.
Suggested Read: Beaches in Antalya: Discovering The Aqua Marine Shores Of Turkey
10. Key Museum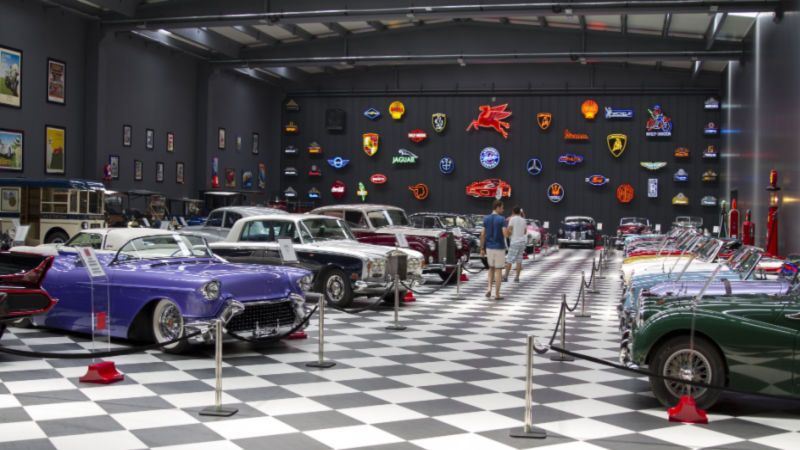 If you are a motorhead, this place is your paradise. The museum has an astonishing collection of bikes and cars, from vintage to modern models. Established in 2015, it is the largest automobile museum in Turkey. The museum is primarily composed of American, British, and German cars of the period 1930–1960, with some fantastic models of Ferraris and Alfa Romeos. There is another section of model cars, like sedans, sports, racing, etc., displayed behind glass panels. There is some information attached to the vehicles, such as their horsepower and all the automobiles are well preserved. There is a small café in the museum to sit and relax for a while or at the end of the tour. A museum shop consists of different souvenirs to take back home for loved ones.
Location: Çapak Mah, Özgörkey Cd. No:5, 35860 Torbalı/İzmir, Turkey
Timings: Tuesday - Sunday: 10:00 a.m. - 5:00 p.m.
Museums in Turkey are one of the interesting places to spend time and discover the stories that led to the making if this amazing country. Plan your next vacation and avail of the Turkey holiday packages to experience the beaches, mountains, food etc., and understand the culture and heritage of the place through variety of museums, narrating anecdotes of what happened and why it happened.
FAQs
Q1. Is there any open air museum in Turkey?
Yes. Goreme Open Air Museum is an amazing museum showcasing different churches and monasteries created in the rock-cut mountains of Cappadocia. There are wall paintings that narrate different stories engraved on the walls by monks and saints.
Q2. What is interesting about the Museum of Illusions?
The museum offers interesting rooms with optical illusion, vortex tunnel, rotation in an upside-down room, zero gravity room, a collection of various holograms etc. that engage one's mind and can be fun with friends and family.
Q3. What are the ideal months to visit Turkey?
The months which are suitable to visit turkey are September and October. The days are shorter, but the weather is pleasant during this time. It hardly rains making it the perfect time to explore the outdoors.
Q4. What is the name of the international airport of Turkey?
Istanbul airport is the international airport in Turkey that acts as a gateway for all the international tourists visiting the country from all over the world.
Q5. What are the best places to visit in Turkey?
There are ample places to visit in Turkey and each place has a charm of its own. Some of the places that are fun to visit are Cappadocia, Marmaris, Ephesus, Antalya, Topkapi palace, etc.
Q6. How many days are enough to explore Turkey?
Turkey is an interesting country to visit with ample of places to explore. It would be best to spend 5 to 10 days to cover the important places and experience the true essence of this wonderful country.
Q7. What is the famous cuisine in Turkey?
The Turkish cuisine is famous in many countries and when you are at the source, devour into the smell and taste of koftes, shawarma, Dolma, Pide etc. There is Turkish tea and coffee which should be tried while visiting the country.
Q8. Which museums provide Whirling Dervish performances?
Mevlana museum and Galata Mevlevi House are some of the many museums that provide the tranquil performance of Whirling Dervish. The performances take place inside the museum, mostly in the evening. People interested in watching must reserve their seats beforehand.
---