Do you want to give your child an amazing childhood memory? If yes then bring them to Jump Qatar, a famous amusement park full of several heart-pounding experiences like trampoline arena, foam pits, and ariel tricks. The children adore this place for getting the freedom to fly in the air and other cool experiences. Here kids can have all the fun as the park ensures all the safety measures. This also helps the child to conquer his or her fear and fosters bonding with their family and friends. So, don't wait anymore and make a plan to introduce your kid to this amazing experience.
Jump Amusement Park: A Fantastic Experience for your Kid full of Fun, Family, and Fitness
Indoor theme parks are a great idea for children, they are completely different places with plenty of opportunities for a good time. It provides adventure, enjoyment, and memories giving a lifetime experience. Jump theme park is a place where your child can enjoy all his or her heart out. With several different amusing activities, this place is a complete paradise for children. Hence, below we have curated a list of all the different activities your kid can experience here:
Ninja Obstacle
Basketball
Trampolines
Wall Climbing
Foam Pit
1. Ninja Obstacle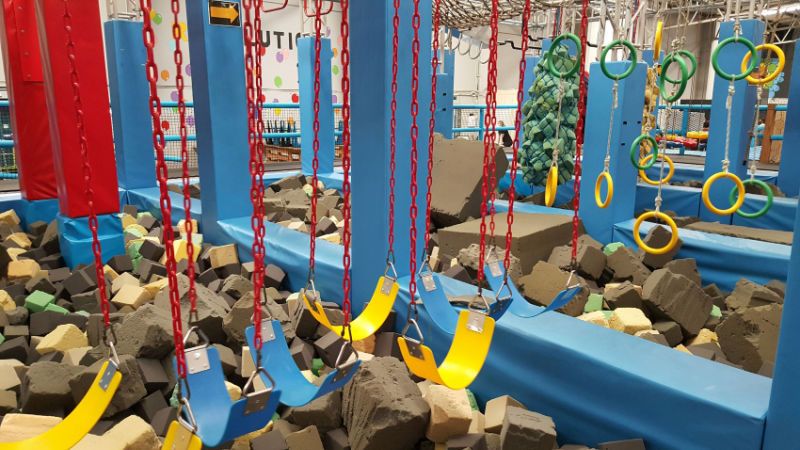 If your kid wants to learn how to do the obstacles like American Ninja Warrior then Ninja obstacles are the best thing for your kid. Jump, the best children's amusement park in Qatar provides your kid strength with confidence and endurance. This is an activity that every kid should try for an amazing experience full of plenty of fun and adventure. So, what are you waiting for? Be an awesome parent and take your kid to this place.
2. Basketball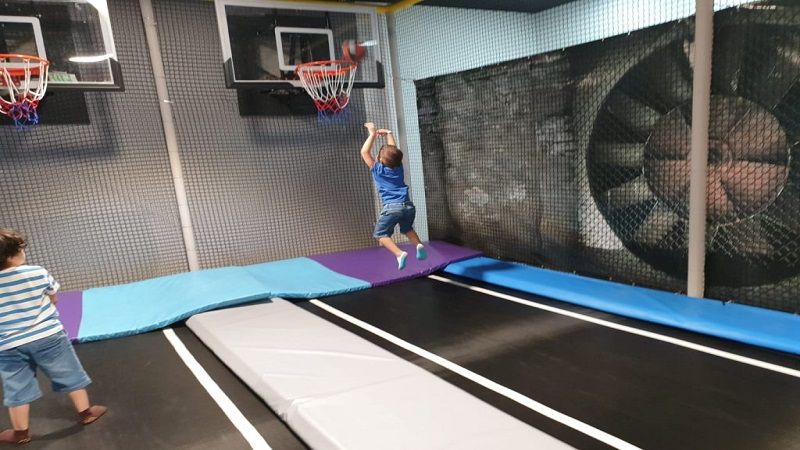 Basketball, a highly energetic game that is enjoyed by both children and adults, also improves flexibility and endurance. The Jump Amusement Park in Doha is the place where they can have the best basketball experience. This game has several health benefits like improving balance and coordination, developing concentration and self-discipline, and building up muscle. So, give your kid a chance to play this highly active game full of several thrilling experiences.
3. Trampolines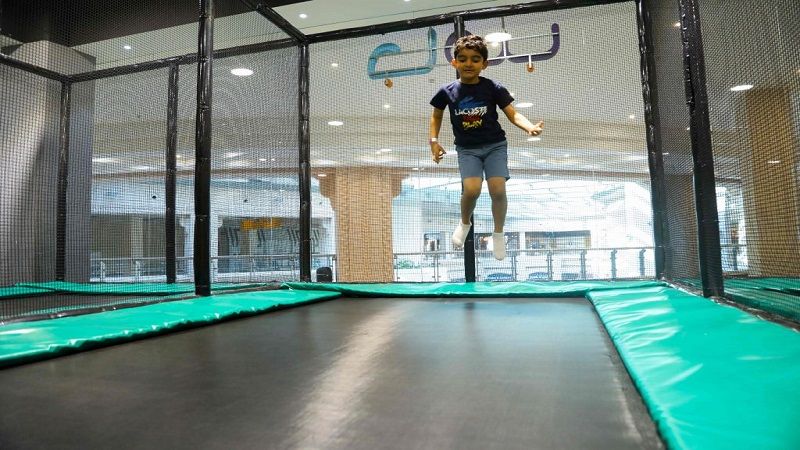 If you want your kid to be happy and healthy then you must take them to Jump Amusement Park to enjoy the trampoline. This is an amazing activity that helps the kid to increase their energy levels and boost confidence. Also, it helps in the bone and muscle development of your kid. Hence, get ready and take your kid for this exciting activity that will give them a fun experience and help in their growth as well.
Suggested Read: Crescent Park Lusail: Your Ideal Escape From The Concrete Jungle
4. Wall Climbing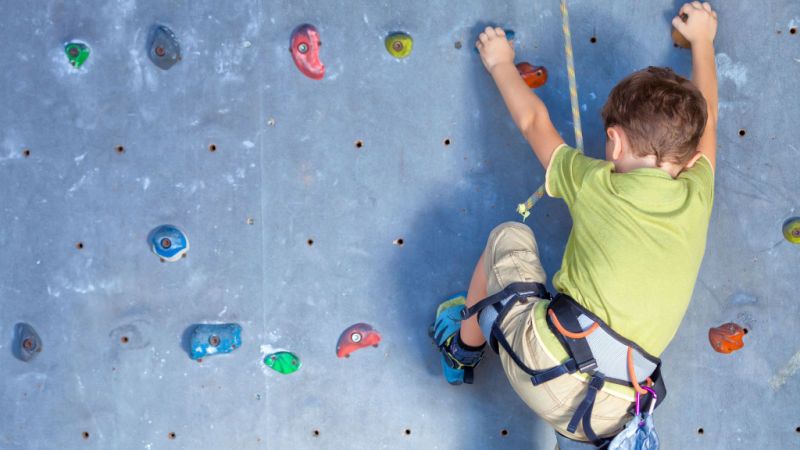 Do your children always love to climb on the wall? If yes then they will need a climbing wall to improve their skills. Known as one of the best kids activities in Doha climbing the wall is every child's dream and is an amazing and fun way of working out as well. So, make your child's playtime interesting with this amusing activity full of fun and excitement. This activity is done with full safety hence, you need not worry about any injuries.
Suggested Read: KidzMondo Qatar: Bringing Joy For Your Little Ones
5. Foam Pit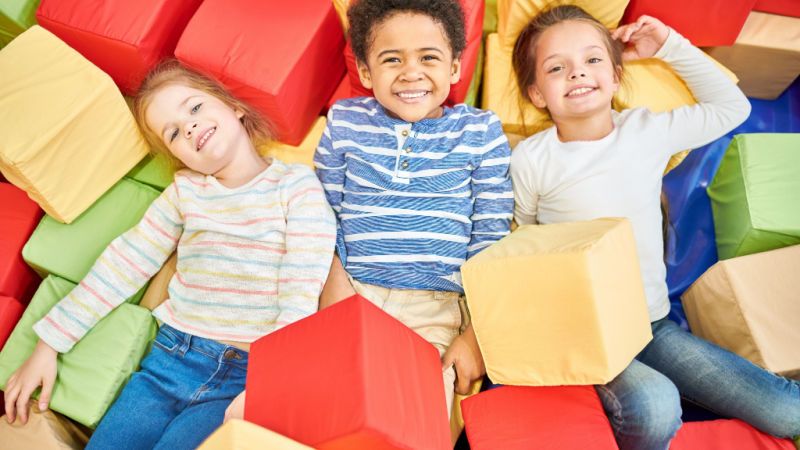 Does your kid love to enjoy in the foam pit? If yes then Jump amusement park is the place you must visit with your kids. Here children can enjoy the bouncy foam pit with lots of exciting experiences. Generally, children love to play with colorful items, this is why foam pits are very popular among kids. These foams are made of soft fiber giving your child a pleasant touch. So, next time whenever you visit this amusement park, you must give your kid an experience of playing in the foam pit.
Jump Amusement Park Birthday Celebration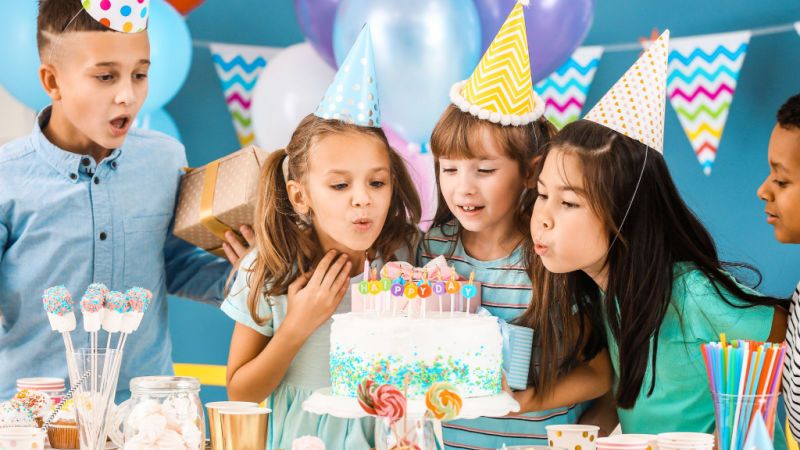 There are several Jump, Qatar birthday package that gives you a chance to surprise your kid with the best birthday bash ever. These fun-filled packages include your own party room, host, and exclusive playtime. Jump provides a fun and unique experience for any group event whether it is a small or large group. These packages will help you out with making your child's birthday party a special one full of exciting and amusing experiences. So, what are you waiting for? Get the benefits of these packages for a great birthday celebration.
Suggested Read: Yoga In Qatar: Top Locations To Experience The Best Of It
Jump Amusement Park Additional Info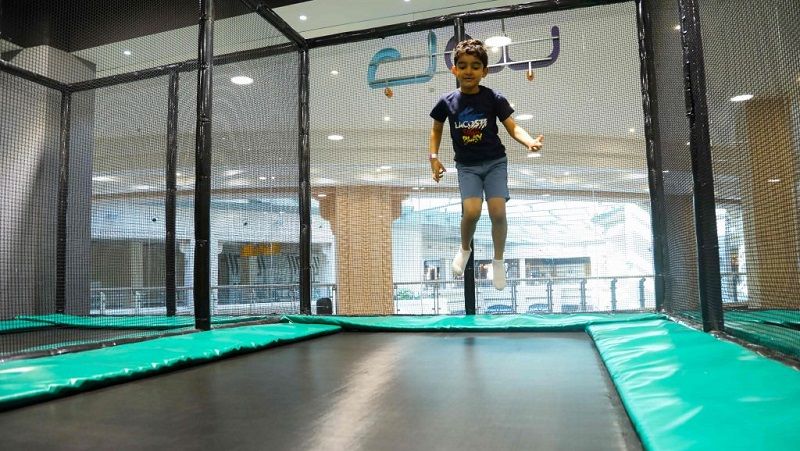 Apart from watching beautiful sights, visiting Jump with your kid is the most exciting thing to do in Qatar. There are several fun activities here that will give your kid a great time. Apart from this, it is also a great place to have a birthday party for your kids. So next time your kid is feeling bored or you want to give them a perfect birthday party then visit this place.
Location: 7GF3+68J, Doha, Qatar
Highlights: Trampolines, Wall Climbing, Basketball, Foam Pit, Ninja Obstacle
Hence, if you want your kid to be fun-loving and full of enthusiasm then take them to Jump theme park to enjoy the above activities. These activities are fun-filled and have great health benefits making your kid fitter and finer. Here your kids can come with their friends as well to enjoy all their hearts out. This kid amusement park is also a great tourist attraction.
Are you planning a holiday? If yes then avail yourself of the best Qatar tour packages to have a great vacation experience. Here you can experience several adventure activities giving you a surge of adrenaline rush. This is a major tourist spot and an amazing place where you can enjoy with your family and friends.
FAQs
Q1. Where is the Jump Children Amusement Park located?
The location of Jump amusement park is 7GF3+68J, Doha, Qatar. This is a place famous for amusing activities giving your kid several heart-pounding experiences like ariel tricks, foam pits and trampoline arena.
Q2. What is the best time to visit Qatar?
One can visit Qatar in the month of March and November when the weather is hot but tolerable. This time is suitable for all kinds of activities. The temperature is comfortable and the humidity is down at this time.
Q3. What is Qatar famous for?
From beautiful museums, beaches, and mountains to historical mosques, adventure activities, and much more, Qatar is a famous tourist attraction with interesting architectural structures.
Q4. What are the different activities for which the Jump amusement park is famous?
There are several different activities for which the Jump amusement park is famous. Below is the list of some of those activities:
Trampolines
Basketball
Ninja Obstacle
Wall Climbing
Foam Pit
Q5. Why can kids try trampolines at Jump amusement park?
Trampolines are a fun activity and a great workout for kids. This will make your kid happy and healthy with all their heart out. Also, this amazing activity increases the energy level of the kids as well.
Q6. What is a kid's amusement park?
The kids' amusement park includes several activities like play centers, both indoor and outdoor, various play elements, a children's art, and craft area and amazing party rooms for kids to have a fun-filling experience.
Q7. What are birthday packages in Jump amusement park?
There are different birthday packages offered by Jump amusement park. So, if you want to surprise your kid with the best birthday party ever then contact Jump Amusement Park and avail yourself of those packages.
Q8. What is Ninja Obstacle?
Ninja Obstacles are created with wrapped walls, rings, salmon ladders and other obstacles to improve balance. These obstacles also help to increase our strength with great grip strength and much more.
---