Farasan Islands in Saudi Arabia is a hidden gem for nature lovers and beach bums. This archipelago of 170 coral islands in the Red Sea offers pristine white sandy beaches, crystal clear turquoise waters, and vibrant coral reefs. Only three of the islands in this large archipelago house permanent residents. The Saudi Wildlife Authority declared this place a protected area due to the rich biodiversity here. It's a must visit destination for all those traveling to this country for a vacation. Here's everything you need to know about this island.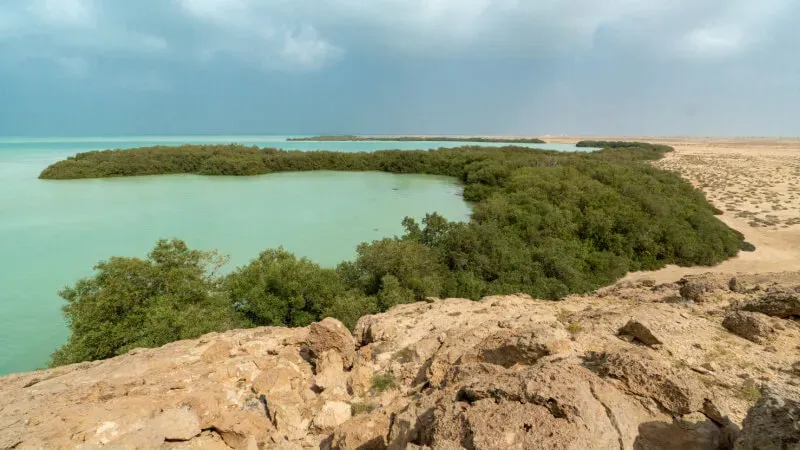 Located in the Red Sea, exploring the rich marine life or soaking in the sun is the best way to enjoy your time here. There are several attractions and adventure activities to indulge in that will keep you engaged for days. Out of all the islands in Saudi Arabia, the rich history of this island is equally fascinating as its natural beauty. As part of Saudi's Vision 2030, the country's working on sustainable preservation of the islands and their natural marvels in the country.
Even though you can only visit three of the 170 islands, namely Farasan Al-Kabir, or Greater Farasan, the Saqid or Lesser Farasan and Qummah, it's worth exploring, especially Farasan island, which is the largest one in this archipelago. The pristine white sand, coral seashells, and azure water of the Red Sea is what makes this gorgeous place a must-visit.
Suggested Read: Top Places to Visit in Jazan: Delve into the Hypnotic Charm of the Arabian City
Places to Visit in Farasan Islands: Beaches, Marine Life and Tranquility Await!
There are several tourist attractions on the Farasan Islands, which are worth visiting at least once. The Mangrove Forests, a rarity in a country like Saudi Arabia is a sight to behold on this island. The coastal black water of this island allows this tree to grow here in abundance. A boat ride to explore these forests is the best way to do so.
Next on your list should be the Ottoman Fort. There are several rare Ottoman forts in this region, but the one outside Hejaz is a unique one. You can enjoy panoramic views from the top of this fort located on a rocky hill crop. It's one of the oldest surviving structures on the island, so you can't miss out visiting one of the best historical places in Saudi Arabia.
Beit Refai is another tourist attraction on this island, which used to belong to a famous pearl merchant, Munawar Al Refai, and it's a sight to behold because of the intricate carvings on its gypsum walls. This historic house was built a century ago, making it one of the contributors to the history of this island.
One of the best tourist spots to immerse yourself in the culture and heritage of Farasan Islands Saudi Arabia is Qassar Heritage Village. What makes this village special is that it's the oldest inhabited village in this archipelago, probably dating back to Roman times. Another interesting aspect of this village is that the houses here are made of coral, which offers them a distinct appearance.
Last on this list is the Najdi Mosque, which is famous for its attention to detail in the interiors, which sets it apart from the rest of the mosques in the country. You'll get to see this island's architectural distinction and rich heritage.
Suggested Read: Top Things to Do in Jazan: Discover the Hidden Charms of the City
Things to Do on the Farasan Islands: Take Off on an Adventure!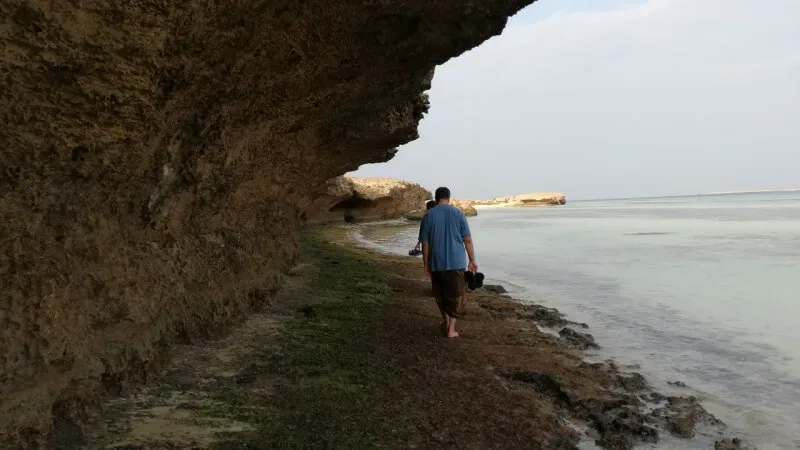 When it comes to adventure activities, nothing can beat the fun activities that this destination has to offer. From watersports to other engaging things to do here, you can rest assured that your trip to Farasan Island Jizan will be a memorable one.
Let's start with a boat ride to the Mangrove Trees, which is a truly breathtaking activity to indulge in. You can start this trip at sunrise when the weather's pleasant. As you move ahead on this journey, you'll come across various birds and other wildlife, and you can also jump into the water and swim around with the marine life. It's an exhilarating experience, to be honest.
Apart from this you can stroll around the fish market and buy a fish of your choice and watch the local life up close. Interacting with the people here will become the highlight of your trip because of their warm hospitality. There are even shops around the market that'll cook the fish for you as well.
One of the things to do in Saudi Arabia is spending time at the beaches. Even though all the beaches here aren't suitable for swimming, you can still go for snorkeling off the boat so that you're away from the rocks near the coast. You can also simply relax on the sandy shores and get sun tanned for some leisure time because the view from here is amazing.
Nature and Wildlife on Farasan Saudi Arabia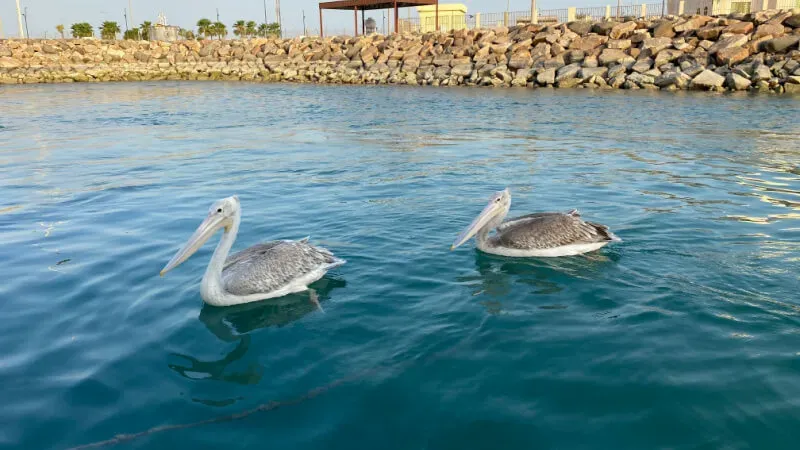 One of the primary attractions of the Farasan Islands is their natural beauty enhanced by the variety of flora and fauna here. The red and black mangrove forests, salt marshes, seagrass beds, and other ecosystems here add a vibrant note to the overall ambiance of this archipelago. The reef limestones here reach an elevation of around 10 to 20 meters above sea level.
As for the wildlife here, you'll come across several animals on the dry land, such as Idmi gazelle, which has the largest population here, sooty falcon, white-eyed gull, osprey, Red Sea Noddy birds, etc. The marine life here is equally diverse with whales, dolphins, green and hawksbill turtles and manta ray.
Suggested Read: Places to Visit in Saudi Arabia: Top Attractions to Uncover the Mystical Vibes
Additional Information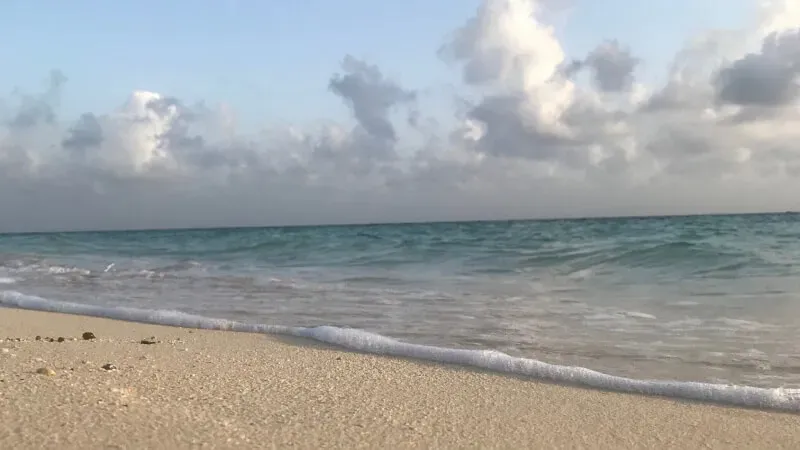 If you're planning a trip to this island, then here are a few things you must keep in mind.
Best time to visit Saudi Arabia Farasan Islands:
The best time to visit this archipelago is from November to February when the temperature's relatively low and you can enjoy exploring the many attractions here.
How to reach Farasan Islands:
Since these islands are located approximately 50 km away from Jizan, the only way to reach here is via ferries. The ferries operate twice to and from the city to the island. Once at 7:30 A.M and then at 3:30 P.M. You can also travel via flukas and it takes around an hour to reach the island.
Suggested Read: Largest Cities in Saudi Arabia: Reflection of Spirituality and Adventure
This is where our guide to Farasan Islands ends. I'd like to reiterate the fact that it's a gorgeous tourist attraction in Saudi Arabia, especially for the adventurers at heart. As for nature lovers, this place is nothing less than paradise. The biodiversity here is worth exploring and since this is an underrated destination, you'll have an excellent time discovering the hidden gems here. So, do indulge in the simple pleasures of walking around this archipelago and make your vacation an even more fun and exciting one by booking our Saudi Arabia tour packages.
Farasan Islands FAQs
Q1. What is the Farasan Islands?
Farasan Islands is an archipelago of 170 coral islands, which is near the city of Jizan. It's a famous tourist attraction known for its biodiversity and natural beauty.
Q2. Where is Farasan Island?
Farasan Island is around 50 km offshore from the city of Jizan. It's located in the Red Sea and comes under the protected area of Saudi Arabia.
Q3. What time is the ferry from Jizan to Farasan?
The ferry operates twice a day between Jizan and Farasan Islands. Once at 7:30 A.M and then at 3:30 P.M. It can carry around 800 people at once.
Q4. What is the history of the Farasan Islands?
The history of this archipelago is a fascinating one as this island was earlier known as Portus Ferresanus. A latin inscription found on the island indicates the presence of Roman garrison here, dating back to 144 A.D. You'll find evidence of various societies that settled here over the years, such as Aksumites and Arabs.
Q5. Can you take your car to Farasan Island?
Yes, you can take your car to the Farasan Islands, but on a ferry. Fortunately, the ferries can carry up to 35 cars at once, so it makes the trip convenient for you.
Q6. How do you get to the Farasan Islands?
There are only two ways to get to the Farasan Islands, either by ferry or flukas. Ferries can accommodate up to 800 people and 35 cars, whereas flukas can only carry 12 people at once.
Q7. What are some of the beaches on Farasan Islands?
Some of the must-visit beaches on Farasan Islands are Coast of the Thunder, Abra Coast, Ghadeer Bay, and Century Beach. You can enjoy a laidback time here, soaking in the scenic views.
Q8. Why is Farasan Marine Sanctuary worth visiting?
The Farasan Marine Sanctuary is worth visiting because it houses the popular and rare Arabian Gazelle. Tourists flock to this place to watch this beautiful animal up close.
---