Zaitoon Restaurant Medina is one of the most famous restaurants in this city that serves authentic and soulful Arabic food. From tourists to locals, everyone flocks to this place to taste the true essence of this country and to indulge in the regional flavors for an immersive experience. What makes this restaurant a favorite of everyone is their top-notch service and hospitality that makes them a cut above the rest. So, let's know more about this amazing dining place that you can visit on your next trip to this city.
Zaitoon Restaurant Medina: Taste True Flavors, Ingredients, and Passion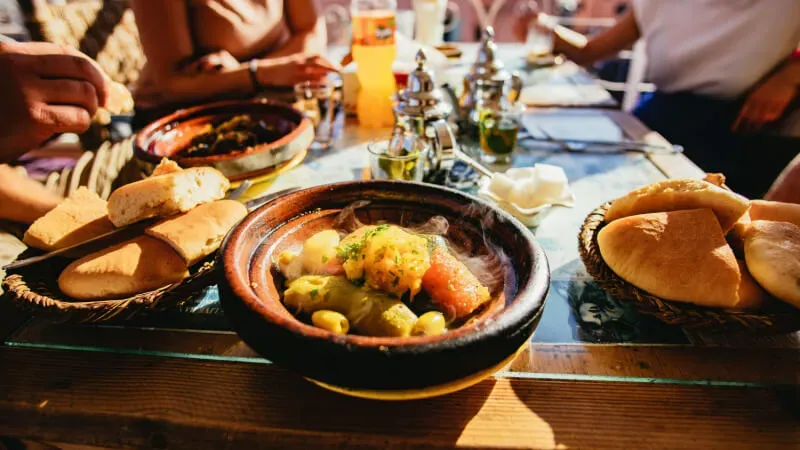 Food becomes delicious only when it's made with love and the dishes prepared in Zaitoon Restaurant in Medina are a testament of that. Each dish is prepared using organic ingredients and incorporates authentic flavors that stay true to this country.
The spacious dining area beautified with white and blue color scheme and a splash of green is quite inviting. The décor of this restaurant is quite modern but also retains a traditional essence to it, from the wall that is covered in green leaves with wooden furnishings to the lights or wall clocks, everything is in perfect sync with the vibe of this place.
Opening hours: 12:30 P.M to 12 A.M
Cuisine: Arabic
Address: Taiba Commercial Center, 1st Floor, Bada'ah, Al-Madinah al-Munawwarah 42311, Saudi Arabia
How to reach: You can take a cab to the Taiba Commercial Center in Medina and then go to the first floor to dine at this restaurant. This restaurant is approximately 12 km away from the city center.
Also Read: Medina: A Guide to a Major Islamic Pilgrimage Site
Zaitoon Restaurant Medina Food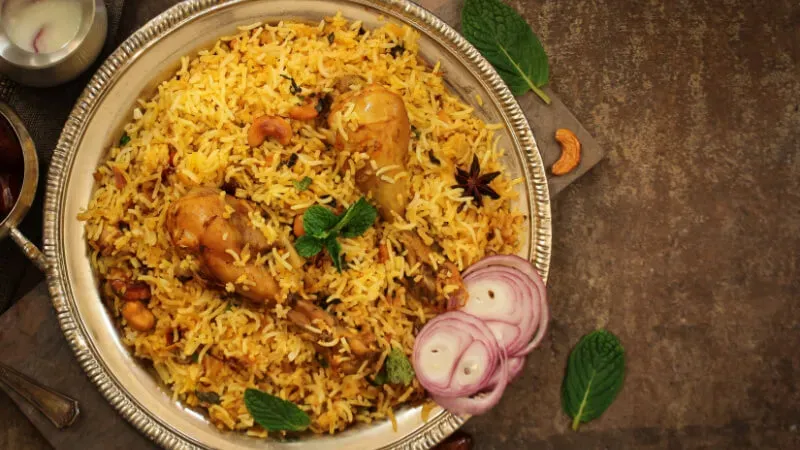 The reason this restaurant is one of the places to visit in Medina for all the foodies is because the food here is a scrumptious affair where you won't be able to resist the aromatic fragrance of the dishes and their mouth-watering flavors. Since this place serves lunch and dinner, you must try their Chicken Shashlik, Chicken Jalfrezi, Vegetable Fried Rice, Mixed Grill Platter, Lassi, and other delicious items on their menu.
The Zaitoon restaurant Madinah menu offers a wide variety of dishes to choose from and the overall vibe of this place, from its appearance to its food, is steeped in culture. This family restaurant welcomes large and small groups and is perfect for spending quality time with your loved ones. The easy flow of conversation over food is the highlight of this restaurant's ambiance.
Also Read: Best Malls in Medina: Splurge, Eat, and Chill!!
Facilities at Zaitoon Restaurant
Let's move on to the facilities that this restaurant offers its customers because that is also one aspect that makes this an excellent dining place and one of the best restaurants in Medina.
Takeout available
Ample parking space
Wheelchair accessible
Accepts card and online payments
Non-smoking restaurant
Also Read: Mosques in Medina: Where All Prayers are Answered
Attractions Near Zaitoon Restaurant Madinah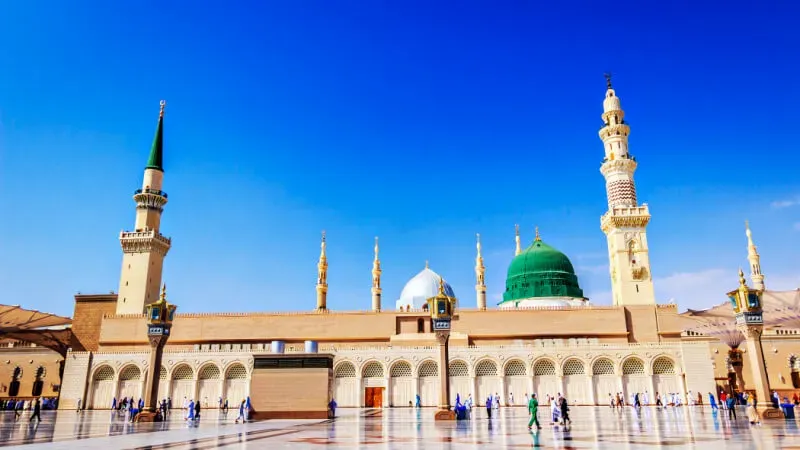 One of the most popular things to do in Medina is exploring the attractions here, so after dining at this restaurant, you can visit these famous tourist spots.
Al Masjid an Nabawi
Mosque of Quba
Masjid al-Qiblatain
Jannatul Baqi
Mount Uhud
The Seven Mosques
Suggested Read: Shopping in Medina: Shop for the Best Gifts with a Divine Arabian Touch
I know you're tempted to dine at Zaitoon Restaurant Medina after reading this guide, so don't wait any longer and take a trip to this city for a dining experience like no other. The lively and family-friendly ambiance here is perfect for locals and tourists and will offer you a taste of Saudi Arabia. Vacationing in a new country or city is only fruitful if you immerse yourself in its culture, and savoring the regional cuisine of that place is one of the best ways to do it. So, book our Saudi Arabia tour packages and don't miss out on this splendid chance to try Arabic food.
Zaitoon Restaurants Medina FAQs
Q1. Who is the owner of Zaitoon restaurant?
Noufal Narikkoli is the founder of Zaitoon Restaurant and has worked on taking this restaurant to new heights. Therefore, it's a must-visit restaurant in Medina.
Q2. What is Zaitoon famous for?
Zaitoon Restaurant is famous for its authentic Arabic cuisine, which attracts customers from all over the world. From its chicken biryani to shawarma, there's a lot for you to choose from.
Q3. What are the opening hours of Zaitoon restaurant Medina?
The opening hours of this restaurant are 12:30 P.M to 12 A.M. The timings may vary on public holidays, so be mindful of that.
Q4. What is the famous food at Zaitoon restaurant?
The famous food at Zaitoon restaurant is Chicken Jalfrezi, Vegetable Fried Rice, Chicken Pizza, Biryani, and other such delicious dishes. So, try the most authentic dishes here for an amazing experience.
Q5. What are the facilities that Zaitoon restaurant offers its customers?
Zaitoon restaurant offers several facilities to its customers, such as takeout option, parking space, wheelchair accessibility, and much more. This makes your dining experience even more memorable.
Q6. How far is Zaitoon restaurant from the city?
Zaitoon restaurant Medina is approximately 12 km away from the city center, so it'll take you around 20 minutes to reach here via a cab. It's on the first floor of the Taiba Commercial Center.
---