Qatar has a myriad of attractions and spots that makes it a great place to spend a holiday with family. From Doha to Al Khor and the Inland Sea, there is a diversity to witness and observe the dynamic beauty of Qatar. It might not be as popular as other places in Qatar, but surely a perfect place to escape the crowd and enjoy a vacation. With the best thing to do in Al Khor, you can add more thrill and frills to your holiday mood. Being a small city, Al Khor doesn't promise much luxury but brings the best adventure and fun to make it a memorable vacation. The city boasts of excellent architecture, heritage sites, and historical places that have added so much to its highlight and fame.
Top 5 Activities In Al Khor To Enjoy On A Vacation
Al Khor, a land of secluded beauty and diversity, does offer some fascinating adventure things and activities that one can try. There is leisure and thrill that makes it a perfect destination for every vacationer, and the natural beauty of the place is just perfect for your vacation. So, to make your Qatar holiday exciting and memorable, here are some best activities listed that you can try.
1. Kayaking in Al Thakira Nature Reserve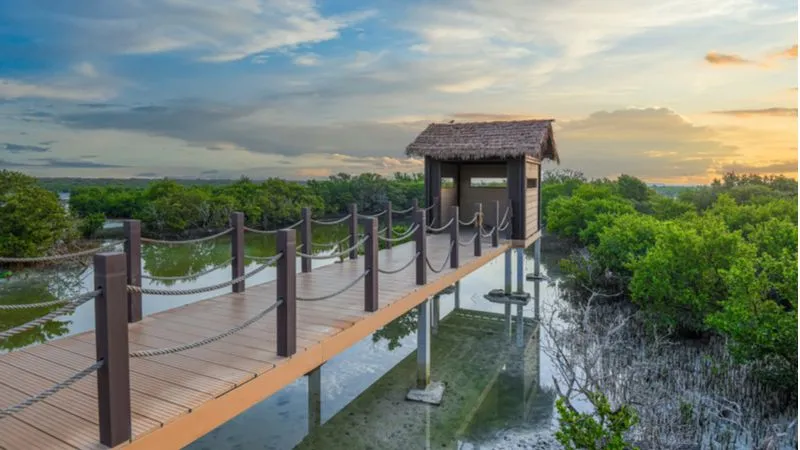 Wildlife in Qatar is quite rare but exciting. The Al Thakira Nature reserve, nestled close to the Al Khor municipality, is one of the most magnificent places you can explore to witness the wild beauty of Qatar. With the dense mangrove vegetation, the reserve is the greenest stretch in the country, housing some exotic flora and fauna.
Kayaking in the Al Thakira Nature reserve is one of the best adventure activities in Al Khor you can try. Passing through the wild waters with scattered mangrove plants is not just thrilling but a treat to your eyes. The tours are organized regularly for travelers to enjoy a ride in this wild and serene region.
Location: 7km from Al Khor
2. Stroll around the Al Khor Park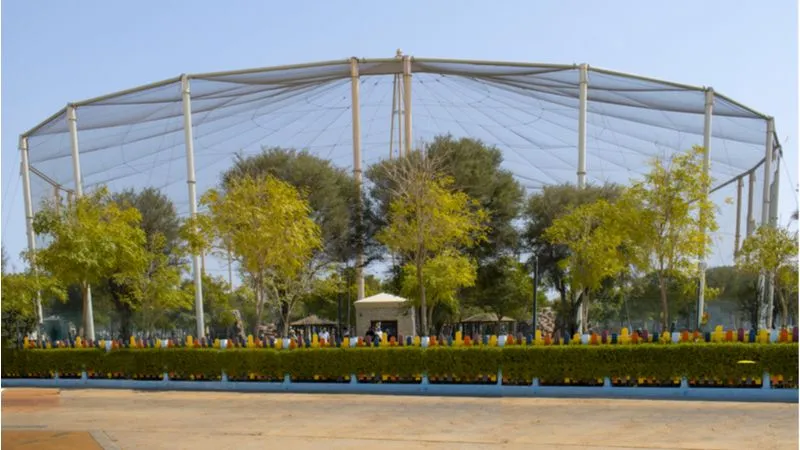 Families who are planning to spend some time in a green and serene environment can surely head off to Al Khor. Al Khor Park is one of the oldest parks in Qatar that is known for its serene beauty and abundance of wildlife. The Park has a proper seating area with green belts and waterfalls, an aviary, and other elements to beautify the region.
For kids, the park has a number of adventure rides and fun games where they can enjoy the day with exciting things to do in Al Khor. There is a dedicated area for the kids that includes a mini-golf course, Amphitheatre, Skating Area, Basketball Court, etc.
Location: Al-Khor, Al Khawr, Qatar
Timings – All Days from 8 AM to 10 PM
Suggested Read: Top Historical Places In Qatar To Embrace The Beauty of Bygone Era
3. Wildlife tour at Al Khor Zoo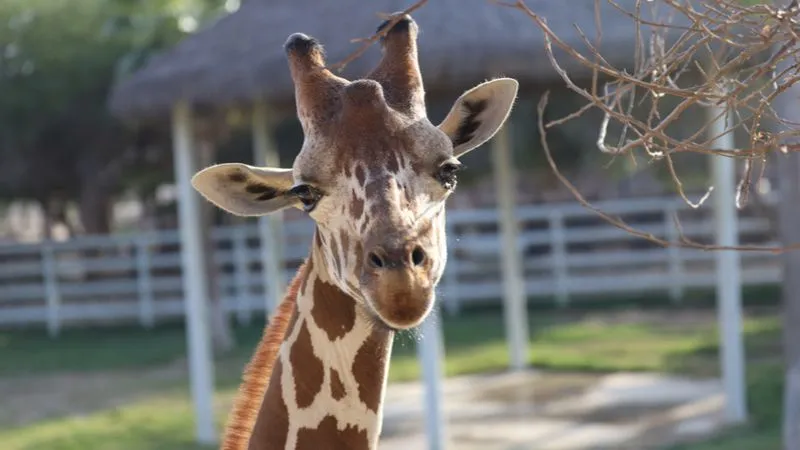 Wildlife in Qatar is the most exciting thing to witness, and the Al Khor zoo offers this magnificent experience. The zoo is home to some exotic wild animals that include 315 animals with different 49 species. From wild cats to Oryx and other rare and indigenous wilds are preserved in the green and safe surroundings.
Not only the wildlife, but the Al Khor zoo also has other facilities like cafes and kiosks, a playing area, and a gaming zone to engage you for a day. There is an entry fee for every visitor, QAR 15 for adults, and QAR 10 for kids. If you are planning to add some fun activities in Al Khor zoo, add a train ride, which may cost QAR 5 extra on the fees.
Location: Al Khor Zoo
Timing:
Saturday to Thursday: 10 am to 11 pm
Friday: 2 pm to 11 pm
4. Beach Day At Farkeh Beach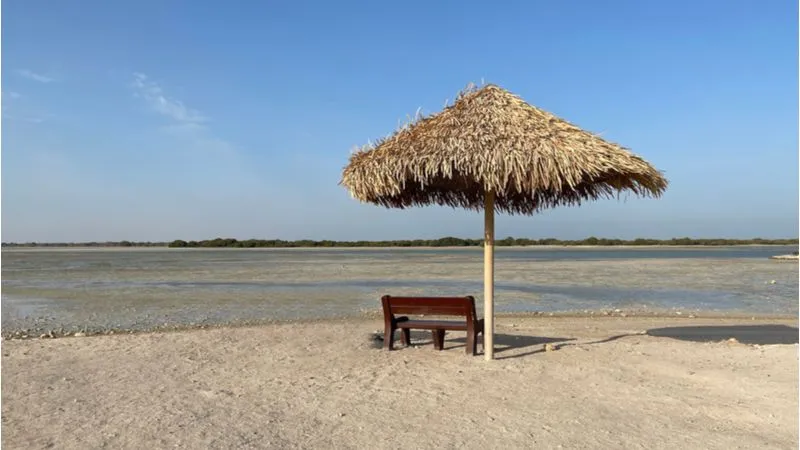 Beaches in Qatar are the best to spend a day amidst the secluded and tranquil beauty of nature. The Farkeh Beach in Qatar is one of the best places that offer you endless adventure activities to try in Al Khor. Boasting of a tranquil and secluded environment, the beach has listed some top activities for all.
Located at a distance of 2 km from the famous landmark, the Al Khor Mall, Farkeh Beach can be reached easily via a short drive. You will find a playing area for kids and adults here who can indulge in some thrill like camping or swimming. There are facilities like barbeque arrangements, changing rooms, and washrooms available for the visitors.
Location - AL Khawr Town Rd, Qatar
Timing: All days from 7 AM to 12 AM
Suggested Read: 5/6 Park: Explore The Emerald Of Qatar
5. Shopping From Al Khor Mall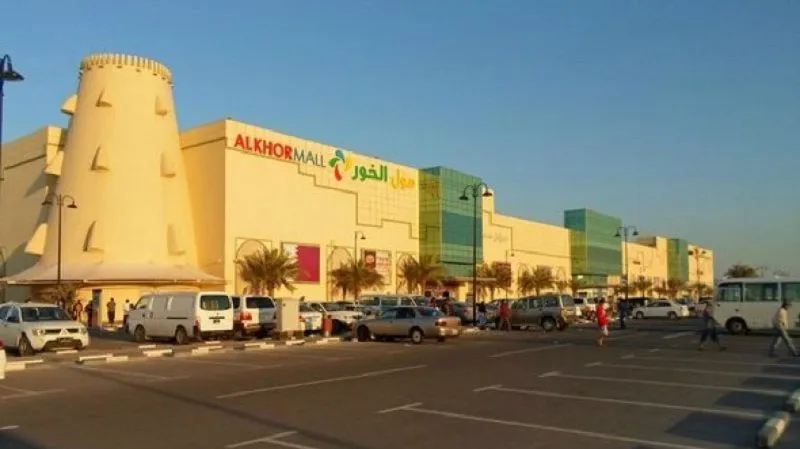 Shopping in Qatar can be fun, especially at the Al Khor Mall. The mall exhibits the best brand and collection of fancy clothing, home accessories, and more. From Zara to Mango, and other local and international brands, the mall has a vast collection to upgrade your wardrobe. From restaurants to cinemas and parking, the mall has every facility listed to make your experience worth your time.
Built over a space of 55,016.67 square meters, there are stores for home decor, kitchenware, electronics, and separate clothing sections for kids and adults. The Piano staircase and the Fun Ville entertainment center have listed the top adventure to try in Al Khor.
Location - Alkhor Mall Trading Company W.L.L
Timing:
Monday to Wednesday - 10 AM to 10 PM
Thursday to Saturday - 10 AM to 11 PM
Sunday - 10 AM to 10 PM
Holidays with adventure can be a memory for a lifetime. While Qatar is a place to try some enthralling activities, there are many things to do in Al Khor that will leave you spellbound. From adventure to fun and thrill, these activities are best for every vacation maker. You can shop or enjoy a day at the best park, witness the wildlife or try some beach adventure. You can book Doha flights to reach Al Khor as the city is connected with the best transportation facilities like buses and cabs. Don't wait and get ready for some exciting holiday.
FAQs
Q1. Where is Al Khor?
Al Khor is located towards the northern end of Qatar, at an approximate distance of 50 kilometers from the north of the capital, Doha. This coastal city is known to be one of the largest cities in Qatar.
Q2. What are the best adventures to try in Qatar?
Your vacation in Qatar can be thrilling and exciting as there are many adventures and activities to try. From desert safaris to beach tours and cultural trips, Qatar has listed a wide range of holiday activities for travelers. Try water adventures like Kayaking, parasailing, kiteboarding, or you can go for sandboarding and dune bashing.
Q3. What are the best places to visit in Qatar?
Qatar is one of the most beautiful places you can visit for a vacation. If you are looking for some best places to explore, you can pick top beaches and museums, cities, and even nature reserves. Here are some top places that one must explore during their holiday in Qatar.
Doha
Lusail city
Al Khor
The Pearl Qatar
Banana Island
Zekreet
Q4. How can I spend my holidays in Al Khor?
A vacation in Al Khor means discovering an offbeat part of Qatar. The city is not as popular as Doha, but there are many things you can try to make your holiday more exciting and enjoyable. Here are some top things to try:
Shopping at Al Khor Mall
Beach adventure at the beach
Kayaking at Al Thakira
Leisure at Al Shu'ara Reserve
Wildlife tour at Al Khor Zoo
Q5. What are the best places to stay in Al Khor, Qatar?
Al Khor is one of the largest cities in Qatar that attracts travelers with its secluded and serene beauty. Being an offbeat place there are not many hotels but Al Sultan Beach Resort and Simaisma, A Murwab Resort is the best for a family staycation.
Q6. How to reach Al Khor from the International Airport?
Al Khor is approximately 45 km from the Hamad International airport. There are Karwa buses operating within the country that have made traveling easier for all. Tourists can hop on to the bus or can easily hire a cab for an easy transfer. A car rental is also an option that will cost a few more QAR.
Q7. Where can I plan a beach tour in Al Khor?
Qatar has many beaches, and some of them are located in Al Khor. The Farkeh Beach, Al Thakira Beach, and Al Sultan Beach are the top coastal regions in the city where you can spend a leisure day witnessing the surreal beauty of nature. The Simaisma private beach is also in Al Khor, where you can enjoy swimming and other adventure activities in Al Khor.
Q8. Is Al Khor the best place to enjoy a leisure holiday in Qatar?
Al Khor is not as crowded as Doha or other places that make it perfect for a leisure getaway. There are beaches and parks where you can spend a day admiring the serenity and lazy vibes. You can reserve your staycation at the best resorts that bring ultimate luxury and leisure for your vacation.
---