The city known for its lush land and ancient treasures, Tabuk, is surely one of the most interesting places to explore in Dubai. The city is famous for many significant places, like Tabuk Castle, Al Disah Valley, Maghaer Shuaib, Al Tawba Mosque, Wadi Al Disah, Souq Twaheen, Prince Fahd Bin Sultan's Park, and the beautiful parks. Throwing some light on the charming parks in Tabuk, one must plan a visit to these parks to enjoy their time around lush greenery, different animals and birds, and the company of their friends and family.
Parks in Tabuk: Get Stunned by the Mesmerising Beauty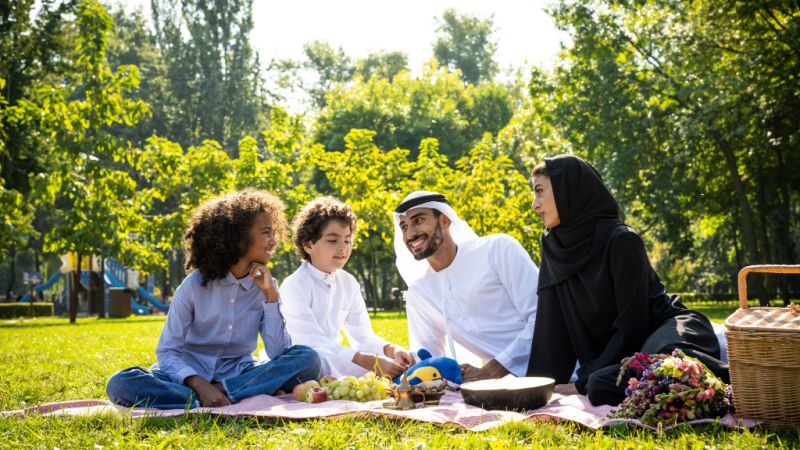 There are various types of parks in Tabuk; some are vast lands covered in grass where people can play with their children or friends; others have attractions such as a small eatery, various rides, a walkway, and so on. Visiting a park is one way to keep yourself healthy, and it also takes your stress and worries about life away, even if it is just for a while. A morning walk on the grass barefoot has so many healing properties. A stroll through the pathway rejuvenates the person for any challenge, and a picnic with family makes everyone very happy.
Prince Fahed Bin Sultan Park
Birds' Garden
King Abdul Aziz Park
Tabuk Airport Park
Al Amwaj Women's Recreational Park
1. Prince Fahed Bin Sultan Park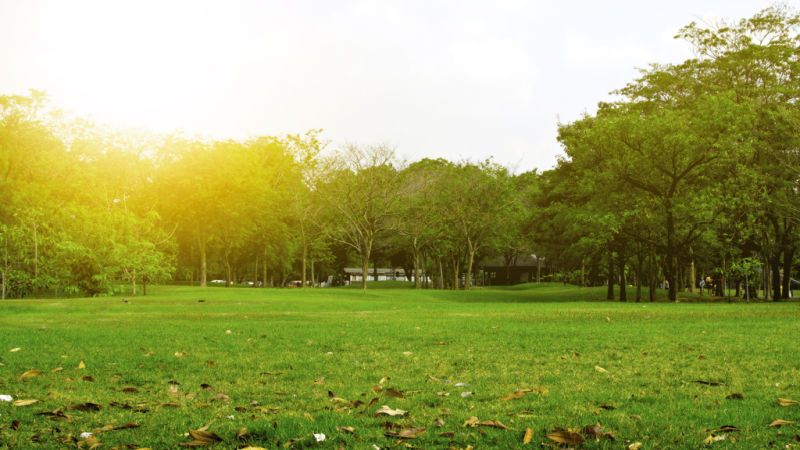 If you are planning a day to spend with your family in nature, then you should visit this charming park in Tabuk. The whole park is covered with grass, and there is a wide variety of flora spread all through the park. Families can pay a visit and enjoy their precious time playing with children or strolling through the pathways. There is a separate playground for children, a running track, a sports court, various restaurants, etc. It is also a good option for people who are looking for some quiet time away from the city.
Location: 6695, Tabuk 47311 3013, Tabuk 47311, Saudi Arabia
2. Birds' Garden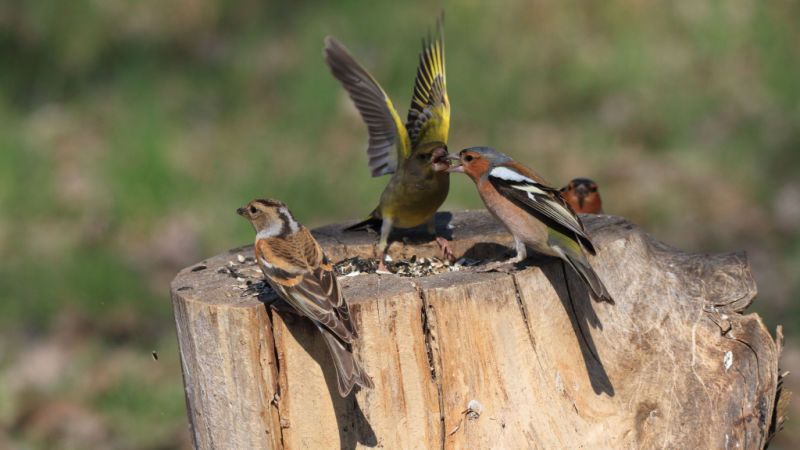 One of the most fascinating parks in Tabuk is not just for children but also for adults. This park is home to many different animals and birds. The park has several varieties of flora spread all around, including palm, olive, and acacia trees. People may encounter ducks, geese, and swans peacefully floating on the crystal clean waters of the beautiful pond inside the park. There are several species of birds living in the lush green trees, like hawks, eagles, and parrots. The park offers tidy walkways for people jogging or walking in the morning and evening. There is a fun area for children with swings, slides, and other riding games. Spending a day in nature's lap refreshes people who visit this place.
Location: 3262 King Saud Rd Al Mahrajan Tabuk 47912 7558
Suggested Read: Best Places to Visit in Turkey to Experience an Exotic Vacation
3. King Abdul Aziz Park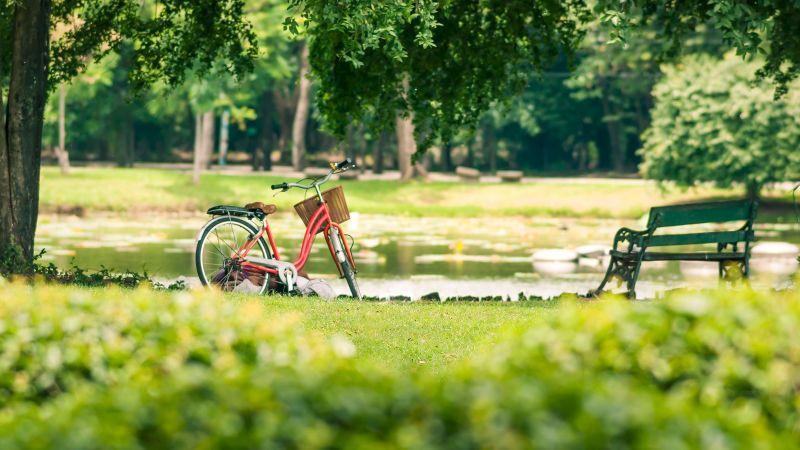 Pack some tasty homemade snacks and take your family on a day outing to this interesting park in Tabuk. It has a large, beautiful garden and a separate playground for children to indulge in different sports activities and games. Multiple rows of Al-Barami trees and palm trees create a natural periphery for the park. It is a great place to spend quality time with your family, having good food, playing with children, and chatting with other family members. One of the things to do in Tabuk is to visit this park to watch and hear the sounds of different birds living in the lush green trees blossoming inside the park.
Location: Ibn Qaym Al Jawziyyah, Al Mahrajan, Tabuk 47912, Saudi Arabia
4. Tabuk Airport Park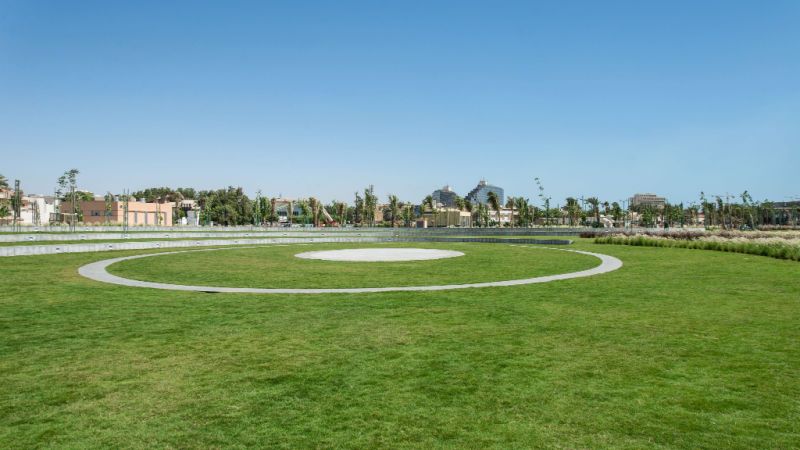 Visit this park anytime of the year to feel the fresh air and the fragrance of different flowers blossoming in it. The delightful park in Tabuk is one of the best places to get that much needed break from the hustle and bustle of life. One can plan a picnic with their loved ones, play with their children, and take a stroll through the clean walkways. One of the places to visit in Tabuk is this park, which is completely covered with grass, and there are different types of trees around the park. One can easily encounter different birds in the park. There is one slide for children to enjoy and a vast area to run and play as many games as their hearts desire.
Location: 9HCQ+44Q, Airport, Tabuk 47511, Saudi Arabia
Suggested Read: Best Beaches in Yanbu, Saudi Arabia: Where the Hues of Blue Mingles with the Snow-White sands
5. Al Amwaj Women's Recreational Park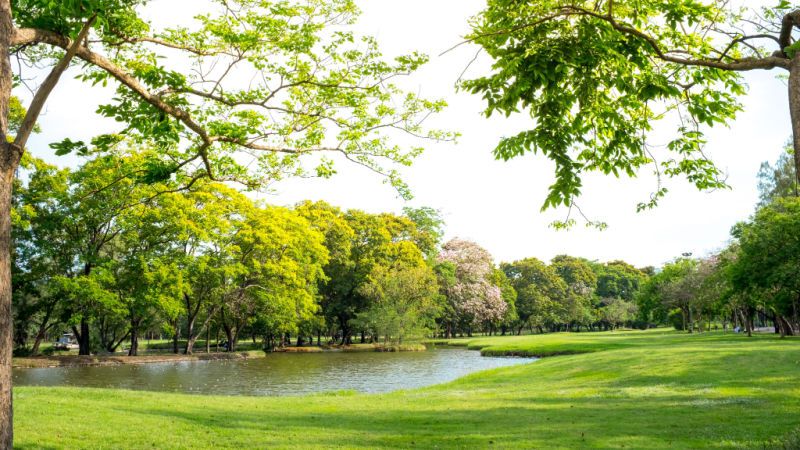 One of the most beautiful parks in Tabuk, Al Amwaj, is only for the ladies and children to have fun and enjoy their time in complete privacy. It is a large park with lush greenery and aromatic flowers blossoming all over it. The park is divided into three sections. There is a green area where women can sit on the grass or on the benches and enjoy a picnic with their children or stroll through the paths while chatting with their friends. One of the places to visit in Saudi Arabia is this amazing park, with the other part being an entertainment area with some fun rides, where women can try those rides with their children. The third part is a small restaurant set up where everyone can just have whatever they feel like eating, or relax on the comfortable chairs after a day of excitement and fun.
Location: 7439 King Saud Rd, 3450 Tabuk 47912, Saudi Arabia
So, if you are planning to spend some hours with your family and friends around lush greenery but not too far from the city, then you must visit these beautiful parks in Tabuk. Visiting a park and indulging in any kind of activity also has many health benefits, and it is an interesting way to spend quality time with your children. And if you are thinking about exploring this beautiful city of Saudi Arabia, take advantage of Saudi Arabia holiday packages and visit these parks to stroll through the walkways and feel rejuvenated.
FAQs
Q1. Are there good parks to visit in Tabuk?
Yes, there are many parks that are lush green with plenty of space to walk and play. Some of such parks include:
Prince Fahed Bin Sultan Park
Birds' Garden
King Abdul Aziz Park
Tabuk Airport Park
Q2. What are the ideal months to visit Tabuk?
The months between November and June are the best to explore this city in Saudi Arabia. The weather during these months is pleasant enough for tourists to explore the city with ease and comfort.
Q3. What is special about Al Amwaj Women's Recreational Park?
Entry to this park is only allowed to women and children. The park is divided into different areas, like an area with plants, trees, and benches; there is an area with some rides to enjoy; and a separate area where people can eat snacks.
Q4. What are the travel tips for Tabuk?
Here are some important tips.
Always keep your passport with you
Carry your sunglasses and sunscreen
Wear comfortable clothes
Explore all the significant places
Q5. What are some interesting things to do in Tabuk?
There are many interesting activities that can be done in Tabuk.
Enjoy the adventure of the luxury yacht ride
Enjoy the fascinating hiking experience.
Shop in the historic souqs of Tabuk
Relish your taste buds with traditional food
Q6. Which is the nearest airport in Tabuk?
Tabuk (Prince Sultan bin Abdul Aziz) Airport is the nearest airport. There are domestic and international flights available to different parts of the world.
Q7. How many days are enough to explore Tabuk?
10 to 12 days is enough to explore all the significant places in Tabuk and indulge in all the thrilling activities that the beautiful city of Saudi Arabia offers.
Q8. What are the exciting places to visit in Tabuk?
There are several interesting places to visit in Tabuk. Some of those places include:
Al Tawba Mosque
Wadi Al Disah
Souq Twaheen
Maghaer Shuaib
---