Gamers8 is all set to begin from 6th July 2023 till 31st August 2023 and the excitement level of all the gamers is sky high. The various exciting events lined up for this festival, from concerts to esports tournaments, are going to make this the event of the year. As per the Saudi Esports Federation, everything is going to take place at a larger scale this time in the gaming festivals at Gamers8, and even the prize money for the winner has been increased to $45 million. Yes, you heard it right! So, let's get into the various tournaments that are being held this year in a detailed manner.
Gaming Festivals at Gamers8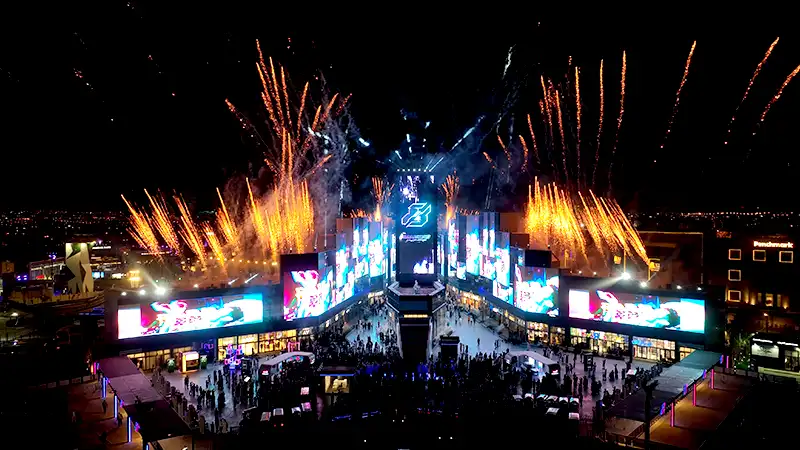 The gaming festivals in the 2023 Gamers8 event is bringing to you the best activities and games to indulge in. Here's a little about these festivals.
Make the most of the chance to meet your favorite content creators from Falcons HQ and play exclusive games with them, such as Mortal Kombat. You'll even have access to their new game launches, like Bander's Batata or Abu Omar's kitchen. The 13 events included in this festival would start from 5 P.M onwards, so don't miss out on it. You can use the rest of the time exploring the places to visit in Riyadh.
You have the opportunity to play with your favorite creator from POWR and interact with them about the mutual passion you share about games. Engage in a gaming competition with them from the various titles, such as Zeeyad's Drifting Simulator, Shong's Fortnite World, etc. from 7:45 P.M onwards
Time to delve into the Japanese culture, if that's your calling and enjoy the various activities like Matcha serving, stage performances, buying Japanese merchandise, and much more from 7:45 P.M onwards. Gamers8 festival is there to offer you the best experience at this event.
A venue created especially for the younger gamers, who can enjoy with their families as they indulge in interactive Gamers8 games like Barbie, Pac-Man, Angry Birds, and many more. It's to enhance their skills and encourage them to continue their passion for games. So, reach the venue by 7:45 P.M.
Feel the thumping of your heart as you race through the virtual roads with Gamers8 state of the art simulator starting from 7:45 P.M. There are weekly racing tournaments held that you could participate in to show off your skills.
Suggested Read: Top Restaurants in Riyadh: To Delight Your Senses with a Finger-Licking Experience
Gamers8 Esports Tournaments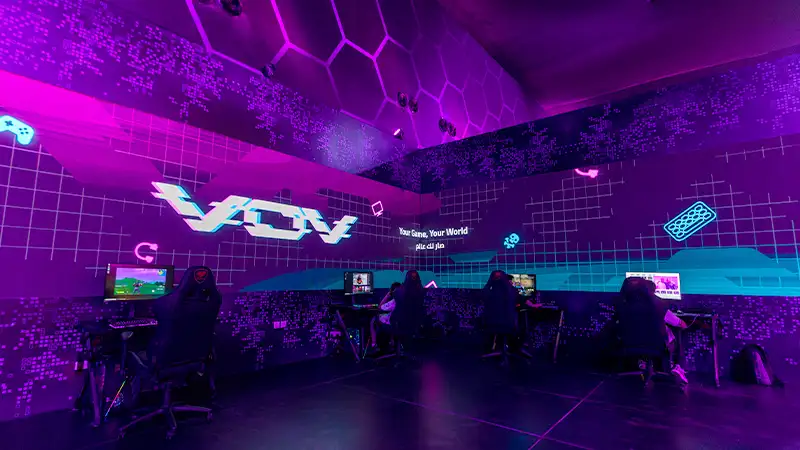 It's time to know about some of the tournaments that are going to take place in Gamers8 Riyadh, so that you can prepare accordingly.
Gamers8 welcomes the first tournament of the season, which is Fortnite. The top 44 teams would compete in this tournament from 6th July to 9th July. However, they'll first have to clear the DreamHack Festivals to qualify for the ultimate event. After a fierce battle, the one who survives till the end would be titled the Fortnite Champion and would receive prize money of $2,000,000.
For the first time, we'll see gamers indulging in the world of Tekken 7, where 16 national teams from the world would compete for a prize of $1,000,000. Choose the 40 characters for your team carefully as they'll decide your fate at the tournament. Get ready to watch these players give it their all from 6th July to 9th July at the Gamers8 Saudi Arabia.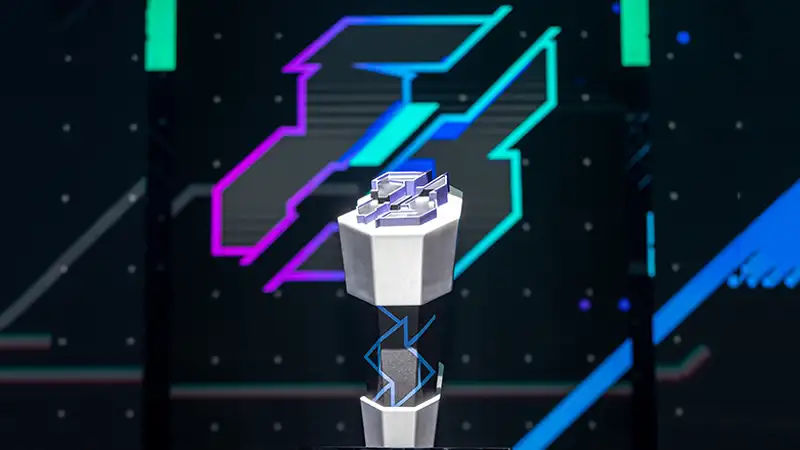 If football's your passion, then participate in this esports tournament against twenty-four teams to become the club world champion and win a prize of $1,000,000. Show teamwork on the virtual ground from 6th to 9th July.
The PUBG Mobile World Invitational would begin from 11th July to 16th July. This event will be divided into two stages: All Stars and Main Tournament. 18 of the most voted for PUBG teams would begin the gaming festival with the best ones moving forward and fighting to become the champions of the competition. The winning team would receive a prize pool of 3,000,000.
It's time to represent your team at the international level against several nations from 11th to 14th July. You'll be playing alongside a national player in a 2v2 format with a substitute as well. Remember, $1,000,000 is at stake, so make sure you win this competition.
Play against elite teams from 13th to 16th July in this ultimate battle to gain fame and glory. Feel the adrenaline rushing through you as you make your way to the top. Six teams at the end would compete for the prize pool of $2,000,000.
There are many more such tournaments awaiting your arrival, so add these as one of the things to do in Riyadh.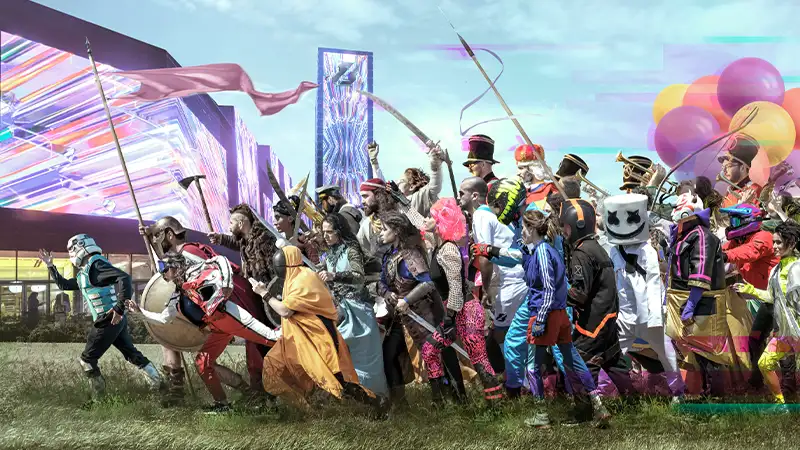 This was all about the gaming festivals at Gamers8 and the esports tournaments that you can participate in to win the ultimate prize. It's an excellent chance to meet and greet your favorite creators, interact with them, and also indulge in exciting tournaments. So, book our Riyadh tour packages to catch this action live.
Gamers8 Festivals and E-sports - FAQs
Q1. What are the upcoming esports tournaments in Gamers8 2023?
The upcoming esports tournaments in Gamers8 2023 are Fortnite, Rocket League, Tekken 7, FIFAe Club World Cup, and many more.
Q2. What is the prize pool for Gamers8 2023?
The prize pool for Gamers8 2023 is $45 million because this time this event is going to be bigger in every way.
Q3. Where is Gamers8 2023?
Gamers8, the much-awaited event of the year is in Boulevard City of Riyadh in Saudi Arabia.
Q4. What gaming festivals are in Gamers8 2023?
Gamers8 2023 includes meet and greet with some of the famous content creators, such as Falcons HQ, Powr Villa, Japamura, and so on.
---