Taif is a mountain city in the Mecca Province of Saudi Arabia that is known for its rural roots. Touching the clouds with its magnificence and serenity, this city is a hidden gem for tourists and one that you must visit on your next vacation to this country. What's even more wonderful is the rich heritage of this city, deeply rooted in the culture and traditions of this place. Shopping in the malls in Taif is a memorable experience because of the opulent malls here and the chance to explore the shopping scene of this city. So, don't miss out on this chance.
Best Malls in Taif: Retail Therapy at its Finest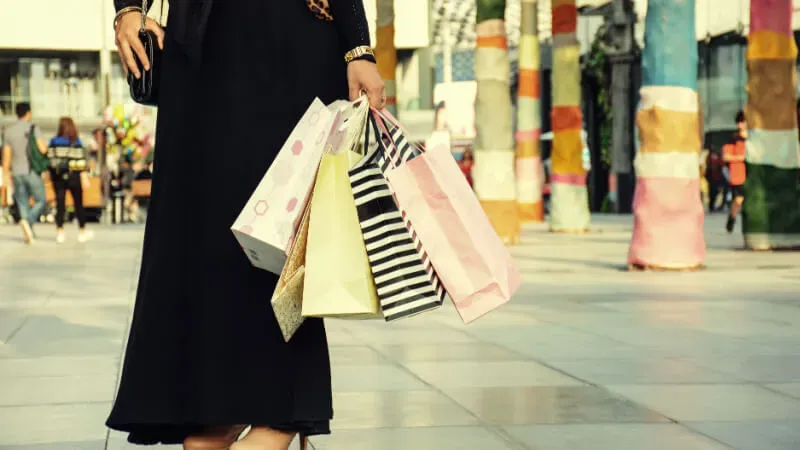 When it comes to shopping in Taif, there are five excellent malls in the city that would make all the shopaholics go gaga over their collection of varied brands. These malls are a one-stop-shop for all your needs with several international and local brands, restaurants, entertainment zones, and much more.
Here are the top 5 malls in Taif that you must explore:-
Taif International Mall
Jouri Mall Taif
Taif Heart Mall
Tera Mall Taif
Obeikan Market Taif
1. Taif International Mall: A Breather from Exploring the City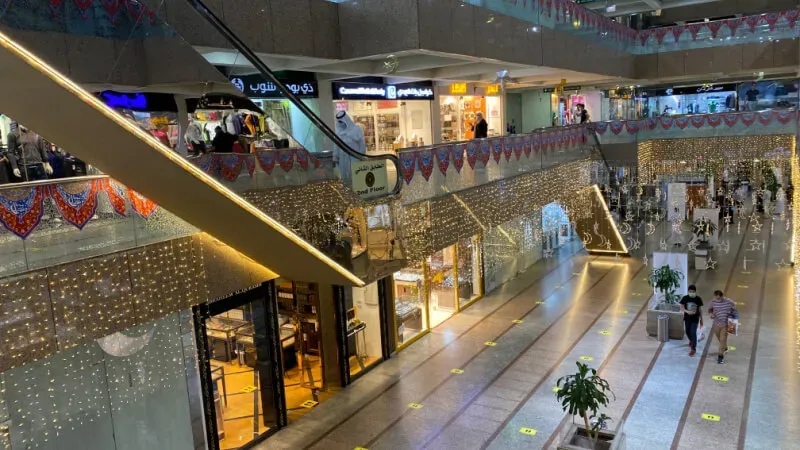 Shopping comes like second nature to many, and this is one of the malls in Taif that is moderate sized and would allow you to explore the entire mall in time. With several shops for clothes, perfumes, cosmetics, and much more, you'll have your fill of items to buy from here. When you get tired from shopping, then the Cinnabon Café or Lounge Café is the perfect place to sit for a cup of coffee and some quick bites to go with it. Once your energy's replenished, you can go back to exploring the stores in this mall.
Opening hours: 9 A.M to 11 P.M (Saturday to Thursday) and 4:30 P.M to 11 P.M (Friday)
Address: Khalid Bin Al Waliid, Al Rabi, Taif 26513, Saudi Arabia
Famous stores: Femi9, Mango, Zara
Restaurants and Cafes: Cinnabon Café, Lounge Café
2. Jouri Mall Taif: An Upscale Shopping Mall in the City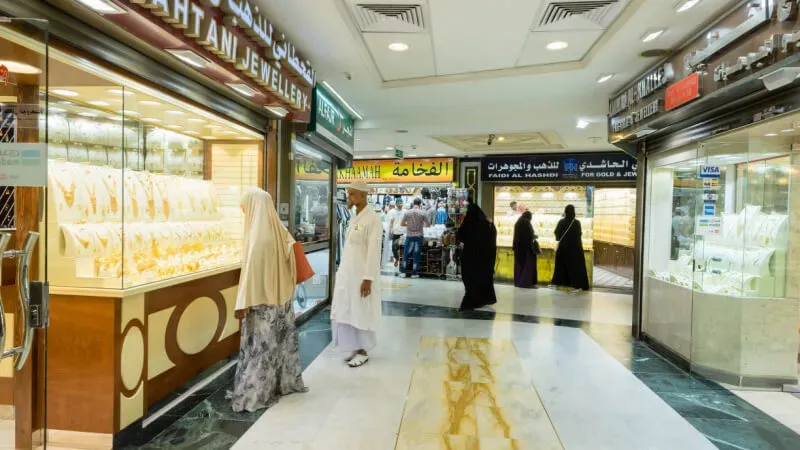 Jouri Mall, home to several local and international brands, is one of the most famous malls in the city. Its high-end and contemporary ambiance accentuated by famous stores, indoor amusement park, and movie theatre, makes this one of the must visit malls in Taif Saudi Arabia. It's an ideal place for spending quality time with family as you explore over 236 stores and various other attractions here, such as water fountains, restaurants, cafes, and much more. So, step into this chic paradise to shop your heart out.
Opening hours: 9:30 A.M to 11 P.M (Saturday to Thursday) and 2 P.M to 11:30 P.M (Friday)
Address: Khalid bin Walid Road, Aljal, Taif 26523, Saudi Arabia
Famous stores: Chanel Beauty, Juicy Couture, BCBGeneration, and Hunkemoller
Restaurants and Cafes: Barn's Café, Dafe and Café, Golden Basbosati
Suggested Read: Best Restaurants in Taif: Enjoy True Ingredients, True Flavors, and True Passion
3. Taif Heart Mall: One of the Best Taif Shopping Malls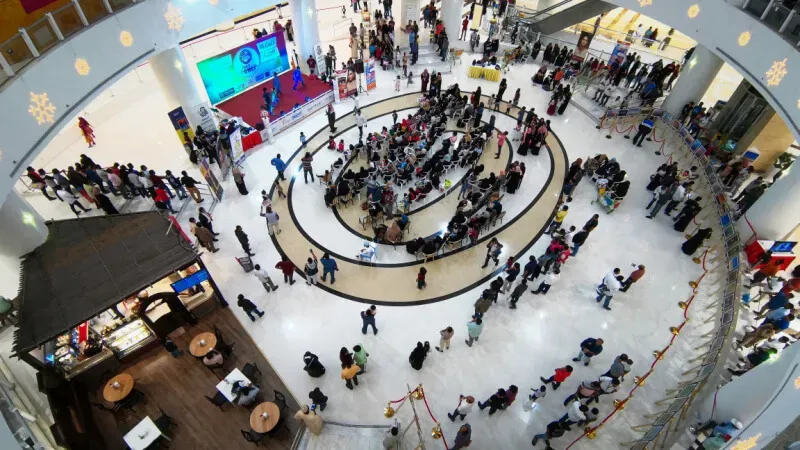 This mall is truly the heart of Taif as it's not one of the regular shopping malls in Saudi Arabia, but is a commercial, entertainment, residential, and administrative complex. With several international brands, restaurants, and other stores, you'll have an exciting time here. As for the entertainment aspect, this mall has the largest skating rink in the Middle East. From children to adults, everyone can enjoy this place and when you're tired of shopping, you can simply go to one of the restaurants based on the cuisine you're in the mood for, such as Chinese, Italian, Eastern, and savor a delicious meal there.
Opening hours: 8 A.M to 12 A.M
Address: Abu Bakr Al Seddiq, Army Street, Taif Saudi Arabia
Famous stores: Mango, Jacqueline Paris, Milano, and MAC
Restaurants and Cafes: Subway, Albaik, McDonald's, Starbucks
Suggested Read: Best Malls in Medina: Splurge, Eat, and Chill!!
4. Tera Mall Taif: A French-Inspired Mall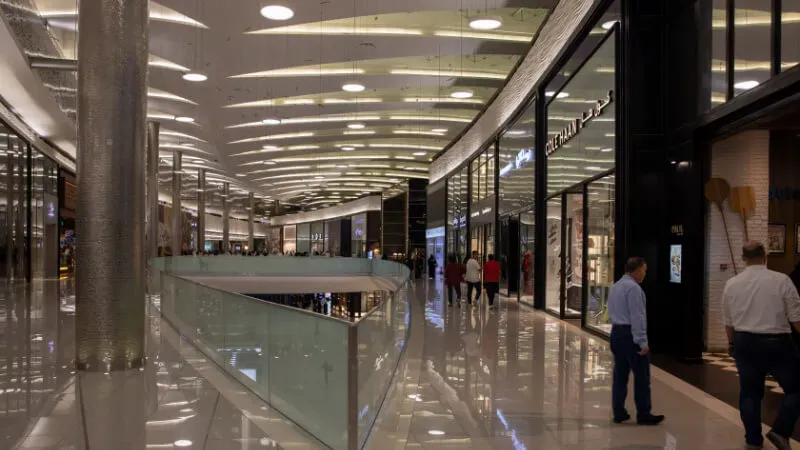 Tera, which means 'land' in French is a luxurious mall in the city and whenever you're in Saudi Arabia, you must consider shopping at this mall as one of the best things to do in Taif. From its architecture to its interior, everything reminds you of the charm of French culture. You're in for a delightful shopping experience here because from famous clothing brands to gadgets, and much more, you'll find it all right in this mall. This mall also includes restaurants and an indoor entertainment zone to keep your trip to this place a fun one. The Al-Danube hypermarket is the perfect stop on your shopping expedition as it caters to all your needs and makes your visit here a successful one.
Opening hours: 8:30 A.M to 1 A.M
Address: 50th Street, Al Qatabiya, Taif 26523, Saudi Arabia
Famous stores: Sacco's, Riva, L C Waikiki, Natural Touch, Beauty Secrets
Restaurants and Cafes: Route 66, Baytoti
5. Obeikan Market Taif: Top Shopping Destination in Taif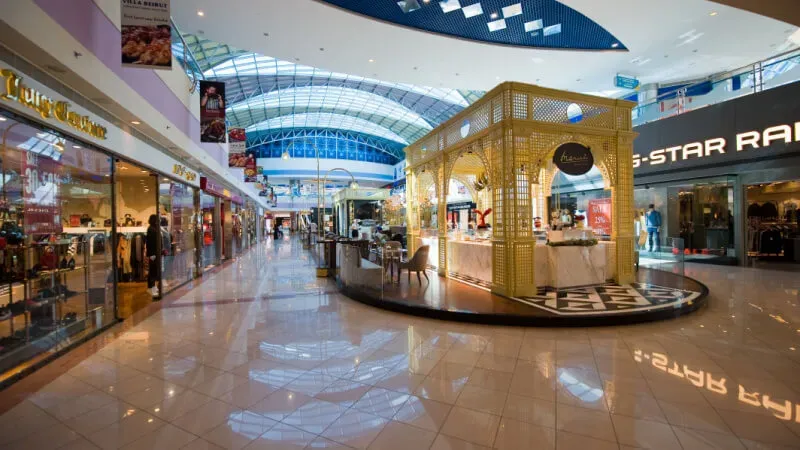 The last mall on the list is one of the top places to visit in Taif as this mall was opened under the patronage of King Abdullah bin Abdulaziz with over 200 shops. The all-white interior of the mall gives it a royal vibe and the extravagance inside would leave you awestruck. Spending family time in this mall is perfect because of the sheer availability of numerous stores for both men, women, and children, as well as restaurants and a recreational zone to relax and unwind. The top-notch services and facilities here make it the no. 1 mall in this city, so do add this to your shopping itinerary right away.
Opening hours: 9:30 A.M to 12:30 A.M
Address: Khaled bin Al-Walid, Northern Martyrs, Ashuhada Ashamaliyyah, Taif 26513, Saudi Arabia
Famous stores: Next, Supermarket
Restaurants and Cafes: Coffee xm, Kudu
Suggested Read: Malls in Riyadh: To Spend a Fun-Filled Shopping Time in Saudi Arabia
These were the five malls in Taif that are perfect for those who wish to immerse themselves in the shopping scene of this city. Whenever you're exploring a new city, shopping in its malls and local markets gives you a deeper insight into that place and their culture. Since these malls also house several local brands, you can explore those stores and buy souvenirs or traditional clothes to remember this place by. But before doing that, you must book our Saudi Arabia luxury tour packages to take a trip to this country.
Malls in Taif FAQs
Q1. What is Taif city famous for?
Taif is famous for being a culturally and historically rich city with its attractions and markets emphasizing the same aspect. It's also famous for its scented roses, which are produced in large quantities.
Q2. What to buy from Taif?
If you're shopping in Taif, then buying organic fruits, such as berries, pomegranates, etc. from the local souqs is ideal. However, a visit to the mall calls for buying items unique to this city by exploring the local brands there.
Q3. What are the famous malls in Taif?
There are five famous malls in Taif, which are Obeikan Market, Taif International Mall, Jouri Mall, Tera Mall Taif, and Taif's Heart Mall. You must visit these shopping places during your vacation here.
Q4. What are the timings of Taif International Mall?
Taif International Mall is open from 9 A.M to 11 P.M (Saturday to Thursday) and 4:30 P.M to 11 P.M (Friday). You must visit this mall for a fun shopping experience.
Q5. Where is Taif's Heart Mall Saudi Arabia?
The address of Taif Heart Mall is Abu Bakr Al Seddiq, Army Street, Taif Saudi Arabia. This mall is a must-visit shopping destination in the city.
---